Guide to
Brookfield Wisconsin!
Hey there, wanderlusters and foodies! Discover Brookfield here, and boy, do we have the ultimate treasure map for you. With charming spots hidden in every nook and cranny, Brookfield is the ultimate escapade waiting to unfold. So strap in; it's going to be an exhilarating ride!
Brief History of The Town of Brookfield
Once upon a time, Brookfield was a tranquil agricultural community, painting a humble picture of Wisconsin life. Covered wagons, farmlands, and the melodious jingle of cowbells were the sounds and sights that welcomed the early settlers. Over time, we've seen a vibrant transformation, and today, we're a bustling suburban oasis. But don't worry, history buffs; we still keep our history alive! Whether it's the carefully preserved historical landmarks or our annual heritage festivals, Brookfield offers a seamless blend of old and new.
Geographic Location and How to Get There
Ah, Brookfield—where are we on the map, you ask? Nestled comfortably in Waukesha County, we're a sweet spot that offers the best of both worlds. Close enough to Milwaukee for a quick city fix but far enough to give you room to breathe. Getting here is a cinch: If you're coming by car, jump on Interstate 94 and take the Barker Road exit. If public transit is more your speed, you can catch a bus that'll drop you off right in the heart of town. And for you GPS junkies, just type in Brookfield, Wisconsin, and let technology guide your way. Isn't the 21st century great?
Importance of the Town of Brookfield in the Context of Wisconsin
So why should Brookfield be your go-to destination in Wisconsin? Let's break it down. First off, we're a community that balances the hustle and bustle of modern life with the serene beauty of nature. Want to go on a shopping spree and a beautiful park on the same day? You can do it here! Secondly, we're a cultural melting pot. From food festivals that celebrate world cuisines to art exhibitions that showcase local talent, The Town of Brookfield is a microcosm of Wisconsin's rich cultural tapestry. Think of us as the spice that adds that extra zing to the Wisconsin experience.
Restaurants In Brookfield
Cafe Hollander isn't just a spot for breakfast; it's a locale where European grandeur meets Midwestern hospitality. Decorated to transport you to the Netherlands, this café features canal-side charm with rich, dark wooden interiors and an array of bicycles hanging artfully on the walls. It's a place where coffee enthusiasts and breakfast food aficionados can unite over a delicious meal.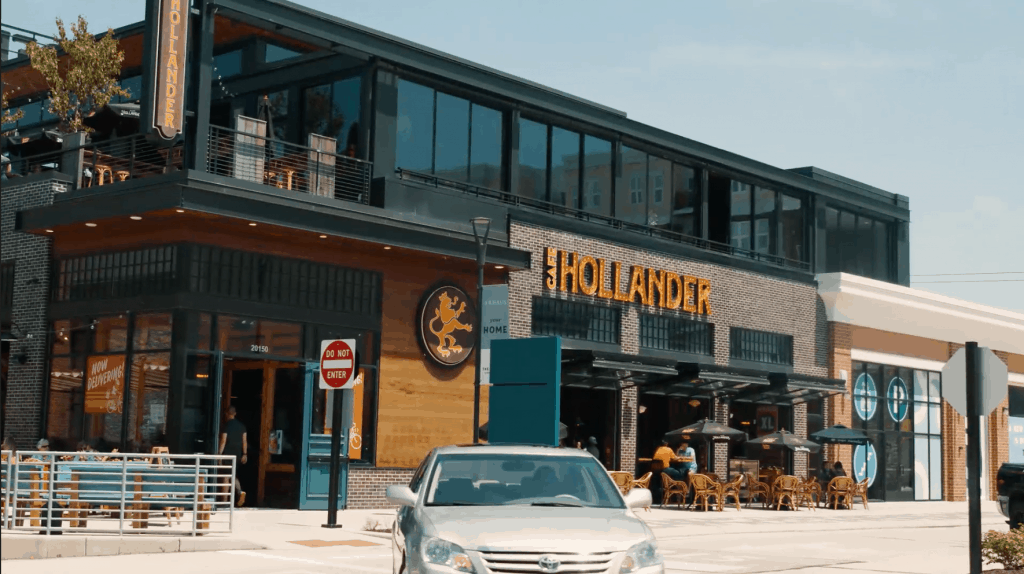 Dutch Baby Pancake: A fluffy masterpiece served with seasonal fruits.

Amsterdam Hash: Potatoes, smoked salmon, and crème fraîche. A hash like no other!

Hollander Beignets: Light, airy, and dusted with just the right amount of sugar.
Nothing says good morning like the aroma of fresh bread and coffee. Fresh Baked Cafe welcomes you with a warm smile and an atmosphere that can only be described as home-like. As you dig into their hearty quiches or take that first bite of a cinnamon roll pancake, you'll wonder why you didn't find this place sooner.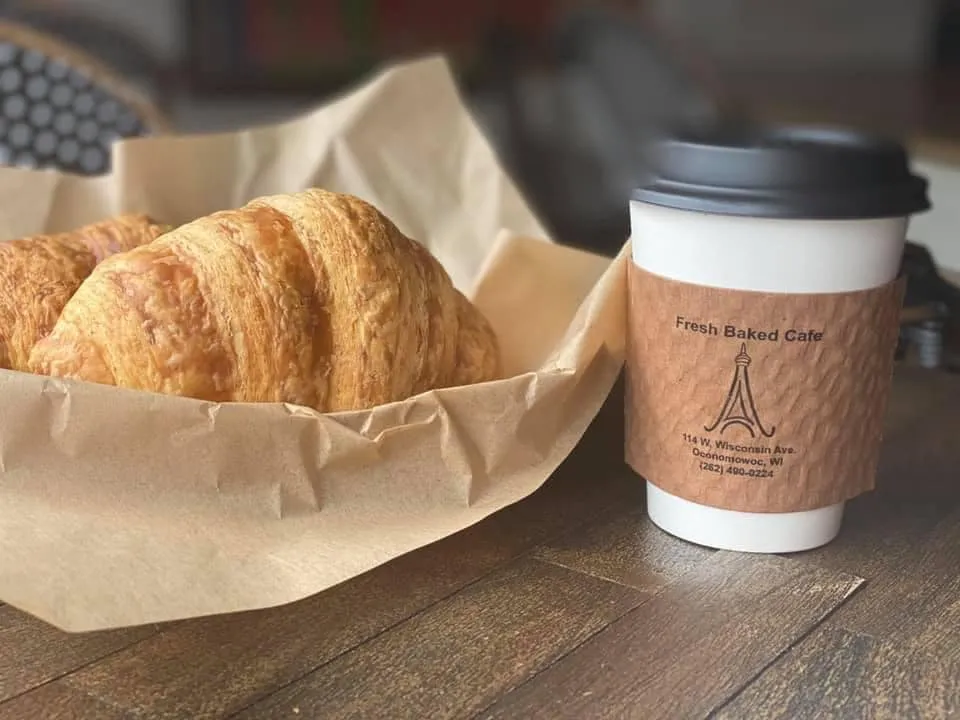 Fresh Baked Quiche: A daily selection that never fails to surprise and delight.

Cinnamon Roll Pancakes: The ultimate blend of a cinnamon roll and a pancake.

Breakfast Sandwich with Artisan Bread: A classic made exceptional with house-baked bread.
If you believe a breakfast venue cannot marry elegance with a diversified menu, let Mimosa set the record straight. This Brookfield gem redefines the breakfast and brunch scene, offering an array of mouthwatering dishes in an ambiance that's chic yet welcoming. And with their aesthetically pleasing presentations, every meal is ready for its close-up on your Instagram.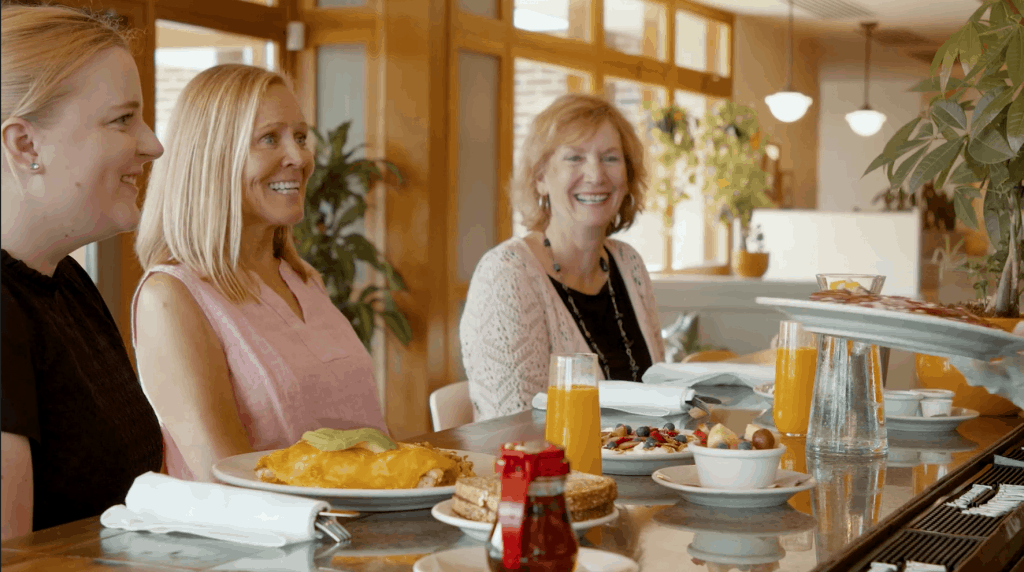 Rainbow Pancakes with Fresh Berries: A burst of colors and flavors to elevate your morning.

Avocado Toast with Poached Eggs: A classic dish with a Mimosa twist, perfectly capturing the essence of a hearty breakfast.

Greek Yogurt Parfait: Layered goodness of fruits, granola, and creamy yogurt.
Lunch Restaurants in Brookfield
Imagine a quintessential American eatery, complete with vintage memorabilia and a bar that offers a comprehensive list of local brews. That's Bullwinkles for you. This restaurant offers a cozy, inviting atmosphere that complements its hearty, flavorful dishes. Whether you're catching a game on one of their big screens or sitting down for a family meal, Bullwinkles ensures that you leave with both your hunger and your nostalgia satisfied.
Buffalo Chicken Sandwich: A spicy delight with house-made buffalo sauce.

The Bull Burger: Layered with all your favorite toppings and served with a side of their famous seasoned fries.

Cajun Seafood Pasta: A creamy, spicy dish that brings a touch of the Bayou to Brookfield.
Welcome to Wahlburgers, where every meal feels like a slice of Hollywood. Founded by the Wahlberg family, this restaurant adds a dash of celebrity glamour to the Brookfield dining scene. Decorated with movie posters, gold records, and Wahlberg memorabilia, the place lets you dine in the midst of stardom. But don't let the star-studded atmosphere distract you; the food is the real star of the show here.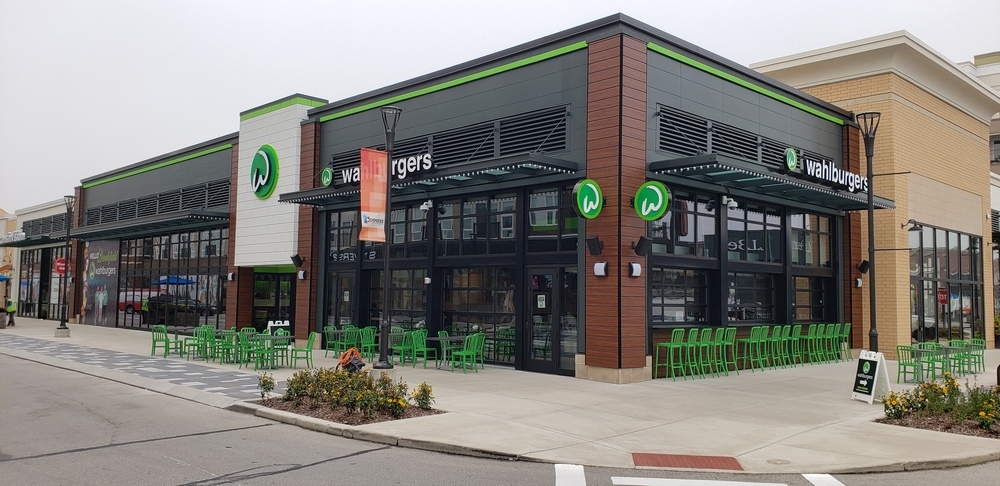 The Our Burger: It's a family recipe that hits all the right notes.

Mom's Sloppy Joe: Comfort food at its best, served with love and nostalgia.

Crispy Haddock Sandwich: A New England classic made to perfection.
Brook Park is where tranquility and adventure meet. This smaller park is known for its scenic beauty, accentuated by the small creek that winds through it. It's a hidden gem for those who enjoy solitude and the peaceful sounds of nature. Whether you're a birdwatcher, an angler, or simply someone looking for a quiet spot to reflect, Brook Park is a sanctuary. Plus, the park offers some hiking trails that give you a chance to experience the local flora and fauna up close.
Birdwatching: Spot a variety of local bird species that frequent the park.

Fishing: The creek is home to a few different fish species, perfect for an afternoon of relaxed fishing.

Hiking: Wear some comfortable shoes and explore the trails weaving through the park.
Marx Park is more than just a stretch of green land; it's a haven for nature lovers and outdoor enthusiasts. This park offers a mix of active and passive recreational activities. Imagine sprawling green fields, well-maintained walking paths, and playgrounds that will make your little ones' eyes light up. The park also features an off-leash dog park, so your furry friends can get in on the fun. It's a fantastic place to escape the hustle and bustle of daily life. Pack a picnic, bring a frisbee, or just come with a book to relax under a tree.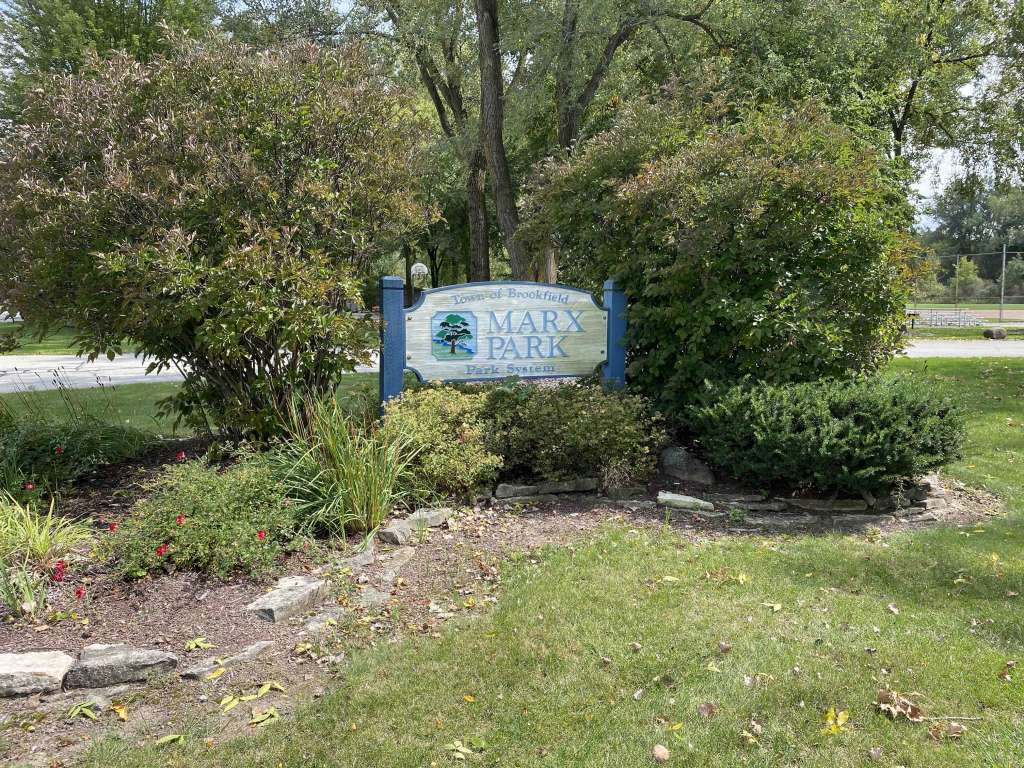 Frisbee Golf: A dedicated area for frisbee golfing aficionados.

Picnics: Multiple picnic spots equipped with tables and BBQ grills.
For those who prefer a more structured outdoor experience, Wray Park is your go-to. This park is the epitome of a community gathering space, featuring sports fields, tennis courts, and even brand new pickleball courts. It's where local leagues come for soccer and baseball matches, and where families spend their weekends competing in friendly games. But if sports aren't your thing, fear not. There's plenty of open space to lie down with a blanket and gaze at the sky or read a good book.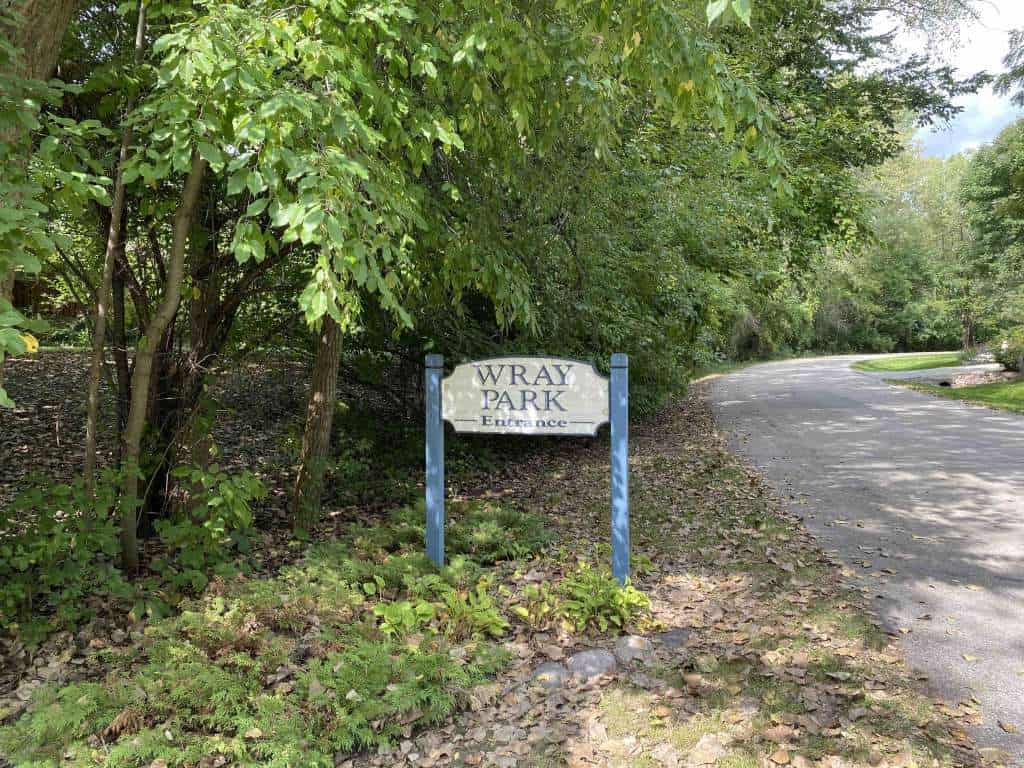 Sports Fields: Soccer, baseball, and more—perfect for a group activity.

Basketball Court: Challenge your friends to a game or practice your shooting skills.
Lights, camera, action! Silverspot Theater is not just a cinema; it's an entire movie-going experience that caters to even the most discerning cinephiles. Think plush reclining seats, an advanced projection system, and a sound quality that's second to none. What sets Silverspot apart is its curated selection of films, spanning blockbusters, indies, and even occasional screenings of classics and operas.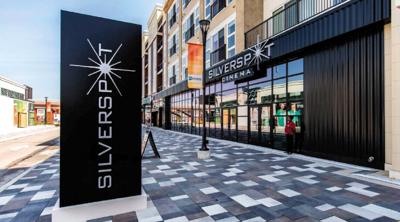 Dine-in Service: Enjoy a full-service menu right at your seat.

Screening Rooms: Book a private screening room for special occasions or corporate events.

Premium Concessions: Elevated snacks including gourmet popcorn and artisanal beverages.
Golf anyone? Tee-Aire Inc offers a golf experience that's suitable for players of all skill levels. But wait, this isn't your run-of-the-mill golf facility. Alongside the traditional driving range, you'll find mini-golf courses that are both challenging and whimsical, providing fun for the whole family. There's even a pro shop where you can gear up like a pro or grab a souvenir.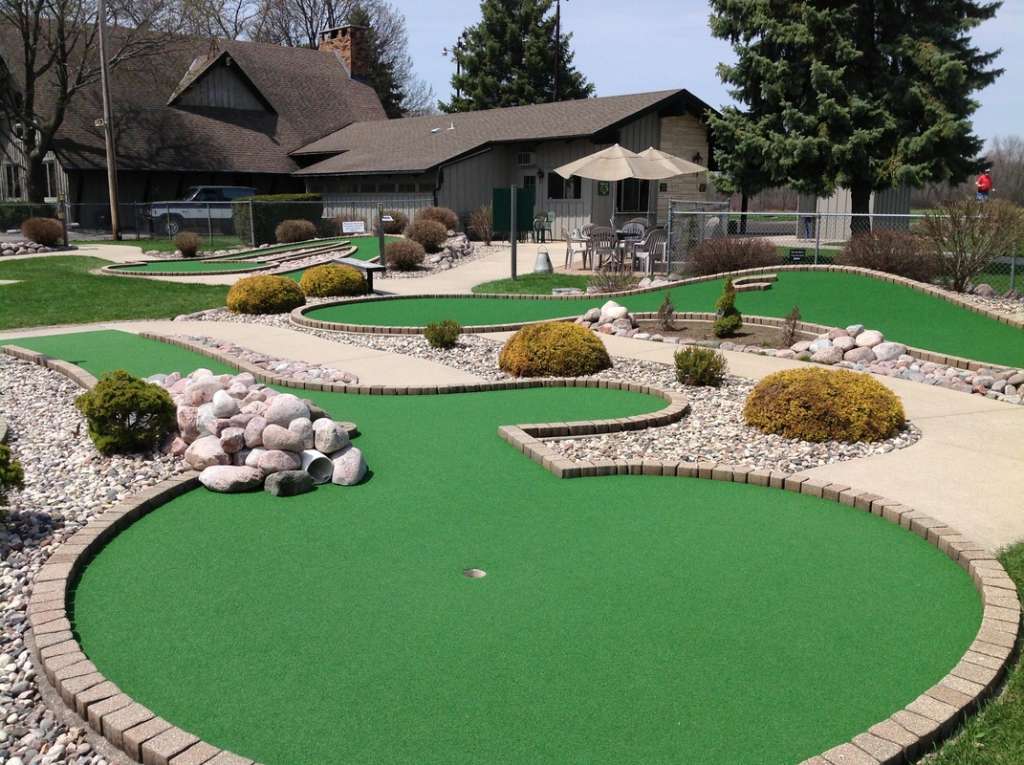 Mini Golf: Two 18-hole courses that offer a mix of fun and challenge.

Pro Shop: From golf balls to personalized golf bags, find all you need to up your game.
Elmbrook Historical Society's Dousman Stagecoach Inn Museum
For a dive into the rich history of the area, head over to the Elmbrook Historical Society's Dousman Stagecoach Inn Museum. This isn't a stuffy, traditional museum. Instead, it offers interactive tours that transport you back in time to 19th-century Wisconsin. Engage with history in a lively and entertaining manner, perfect for both adults and children.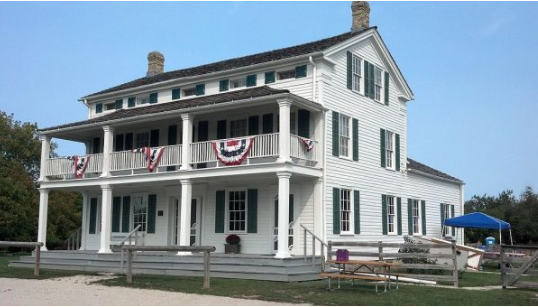 Guided Tours: Knowledgeable guides bring history to life with stories and anecdotes.

Period Rooms: Fully furnished rooms replicate the setting of different eras.

Special Events: Seasonal events and workshops that make history fun and accessible.
We all need a little R&R, and Mend Massage Studio offers just that. Specializing in various types of massages and wellness treatments, this is the perfect spot to unwind and relax those tense muscles. The calming atmosphere and professional service make it a top choice for a stress-free outing.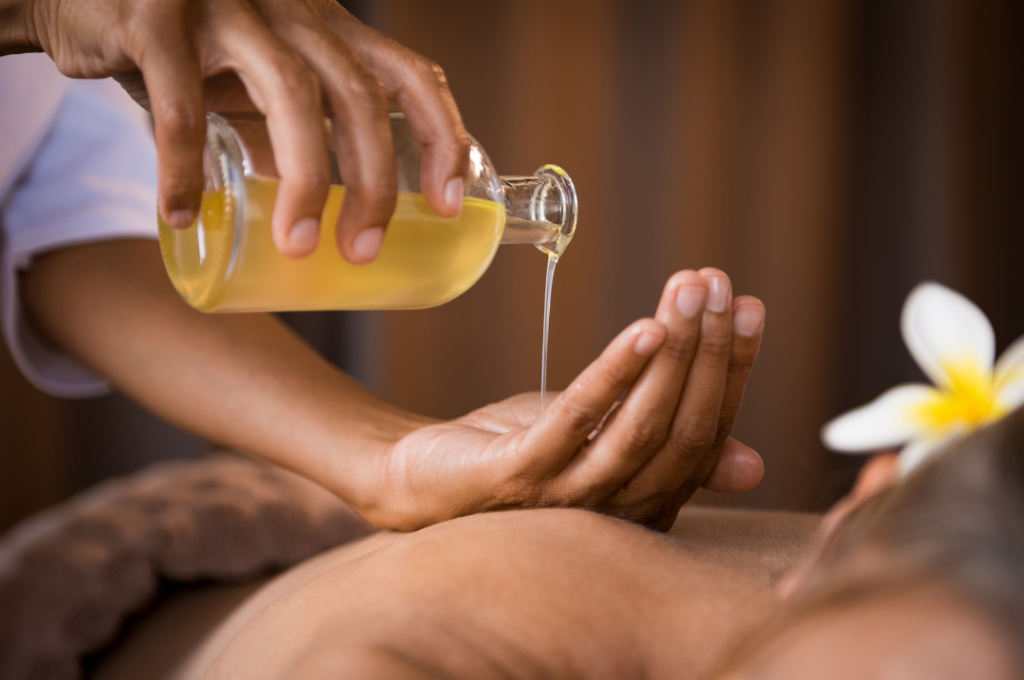 Therapeutic Massages: From Swedish to deep tissue, choose a massage that suits you.

Aromatherapy: Enhance your experience with essential oils that appeal to the senses.

Gift Packages: Treat someone special to a day of ultimate relaxation.
If you're looking to keep up with your fitness routine while you're in Brookfield, or maybe even start one, VIBE Health and Fitness is the place to go. This state-of-the-art facility offers everything from cardio and strength training to group classes like Zumba, yoga, and HIIT.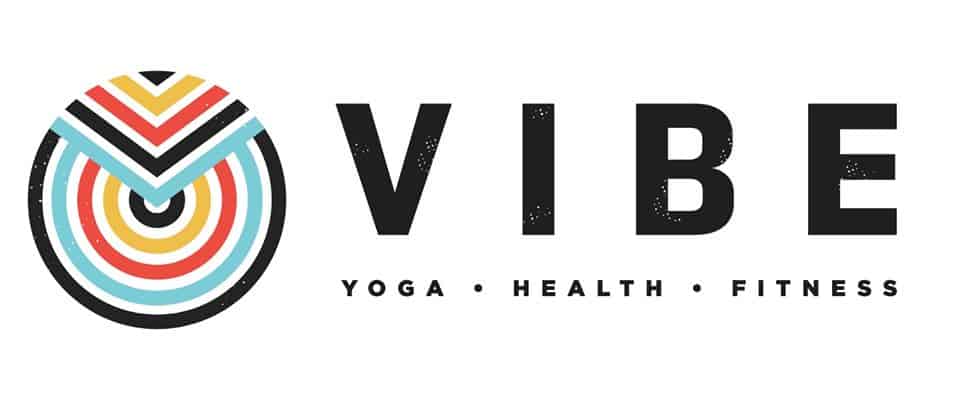 Personal Training: Get personalized guidance to reach your fitness goals.

Group Classes: A wide variety of classes to keep your workout routine exciting.

Nutrition Counseling: Holistic fitness with diet plans and nutritional advice.
Don't Miss the Breakfast: Start your day right with a hearty breakfast from any of our recommended cafes.

Take a Nature Walk: Marx Park is an often-overlooked gem that offers a serene setting for a calming nature walk.

Indulge in Retail Therapy: With our shopping centers like Corners of Brookfield and Galleria West, you won't go home empty-handed.
In essence, Brookfield is more than just a place to visit; it's a place to experience. We hope this guide has given you a comprehensive look at what makes this town a must-see, must-experience, and most importantly, a must-love. So why wait? Brookfield awaits!
In the end, what makes Brookfield truly special is its unique blend of the traditional and the modern, the active and the leisurely, the natural and the crafted. From sumptuous dining experiences that take you on a culinary journey, to outdoor and indoor activities that cater to every age and interest, Brookfield is a town that invites exploration and promises discovery.
But it's not just about what you can do here; it's about how you feel when you're doing it. Whether you're strolling through one of our picturesque parks, savoring a meal at a local eatery, catching a flick at Silverspot, or perhaps learning about the area's rich history, you'll experience that indescribable, yet unmistakable, feeling of being a part of a community. It's this communal vibe, combined with endless avenues for entertainment, relaxation, and cultural enrichment, that makes Brookfield a destination you'll want to return to time and time again.