In the charming town of Brookfield, Wisconsin, you'll find a vibrant, eclectic bar scene that mirrors the diverse community it serves. From Mexican cantinas to European cafes, traditional sports bar to Middle Eastern lounges, and New York-style pizzerias to cinema bars, Brookfield offers a world of flavors and atmospheres right here in the Midwest. 
Each venue has carved out its unique niche, contributing to a tapestry of tastes and experiences that cater to every palate. Whether you're a local looking for a new haunt, or a visitor eager to explore, this guide will illuminate the distinct character of each locale, and perhaps introduce you to your new favorite spot. So sit back, read on, and prepare for a flavorful journey through Brookfield's bars.
Brookfield isn't just another town in Wisconsin; it's a community that's alive and buzzing after the sun goes down. Our vibrant bar life contributes significantly to the sociable atmosphere that makes Brookfield so endearing. 
With a blend of cozy neighborhood pubs, sophisticated lounges, and dynamic sports bars, the town offers something for every palate and preference. Each locale carries a unique essence, reflecting the community's friendly spirit, love for good food and drinks, and an enduring sense of camaraderie.
BelAir Cantina, a bright and lively spot, blends a Mexican cantina's casual feel with the laid-back vibe of a California beach bar. The decor is vibrant and colorful, creating a lively atmosphere that's just as enticing as their food and drink menu. 
They boast an array of tequila-infused cocktails, local and international beers, and a staggering selection of margaritas. Their signature margaritas have made a mark for themselves, offering patrons a taste of something out of the ordinary. The California vibe extends to their welcoming bar staff, who ensure that every drink is more than just a beverage – it's an experience.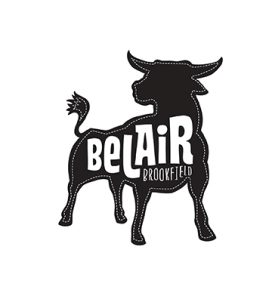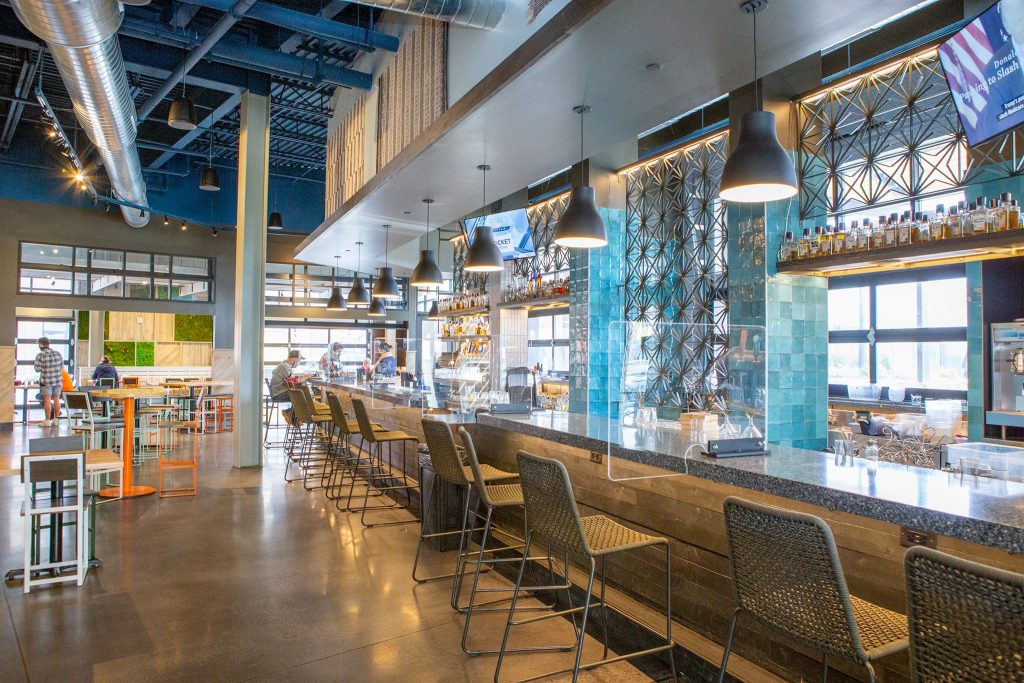 Hours:
Monday – Thursday: 11 AM – 10 PM

Friday: 11 AM – 10 PM

Saturday: 10 AM – 10 PM

Sunday: 10 AM – 10 PM
Bullwinkles is a charming locale offering the essence of a traditional Wisconsin sports bar, combining a classic dining atmosphere with a well-stocked, inviting bar. While their Brandy Old Fashioned is a local legend, the drinks menu extends beyond the classics.
They serve an array of specialty cocktails, local beers, and an impressive wine list. The bar's warm wooden interior invites patrons to settle down and enjoy a good conversation over a delightful drink. The well-trained bar staff will be happy to walk you through their specials, ensuring your drink pairs well with their famous entrees.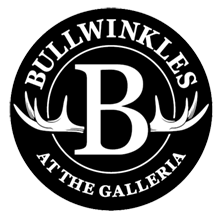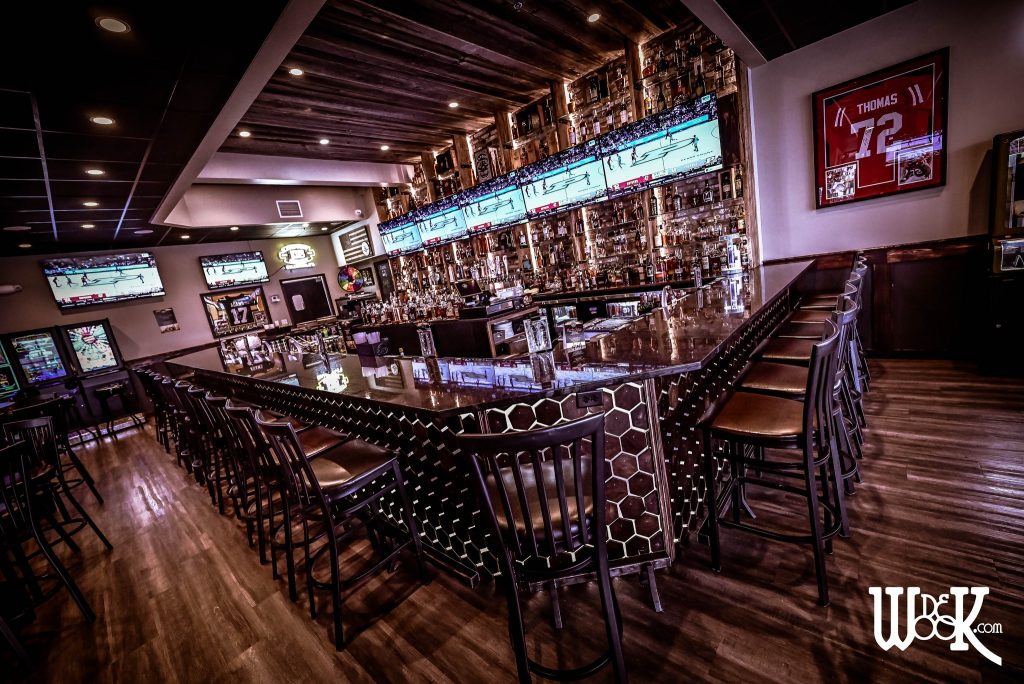 Hours:
Monday: Closed

Tuesday – Saturday: 11 AM – 10 PM

Sunday: 11 AM – 8 PM
Cafe Hollander, inspired by the grand cafés of Low Countries, serves as a gateway to Europe in Brookfield. Alongside their food menu filled with European classics, the bar list stands out with an extensive selection of rare Belgian beers.
Their drink list showcases an exploration of Belgium's beer culture, featuring a wide array of craft brews from light and refreshing wheat beers to fruity and spicy ales. Patrons praise the café's warm, inviting atmosphere and the knowledgeable staff who have a knack for suggesting just the right drink to complement your meal.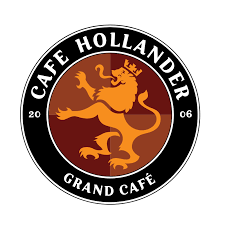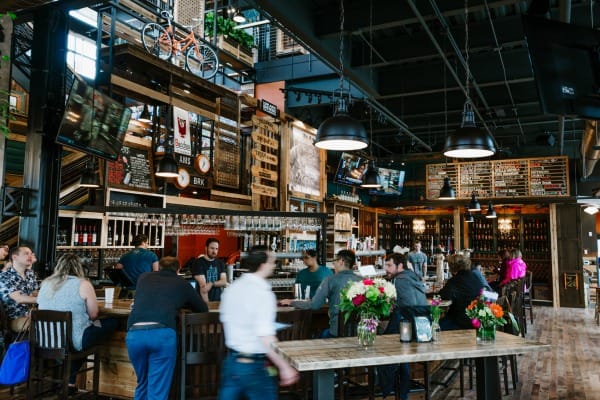 Hours:
Monday – Thursday: 8 AM – 10 PM

Friday – Saturday: 8 AM – 11 PM

Sunday: 8 AM – 9 PM
Casablanca in Brookfield, with its richly decorated interior and warm lighting, gives you the feeling of stepping into a different world altogether. Along with the delicious Middle Eastern food, the bar menu at Casablanca provides a unique drinking experience. 
The bar stocks a variety of wines and exotic cocktails, and traditional Middle Eastern beverages like Arak, making it a perfect spot for those looking for something different in their drink. The atmosphere, the décor, the drinks, and the food all work in harmony to deliver an authentic Middle Eastern experience.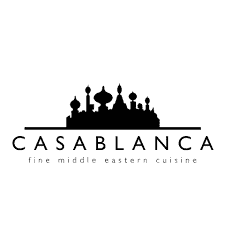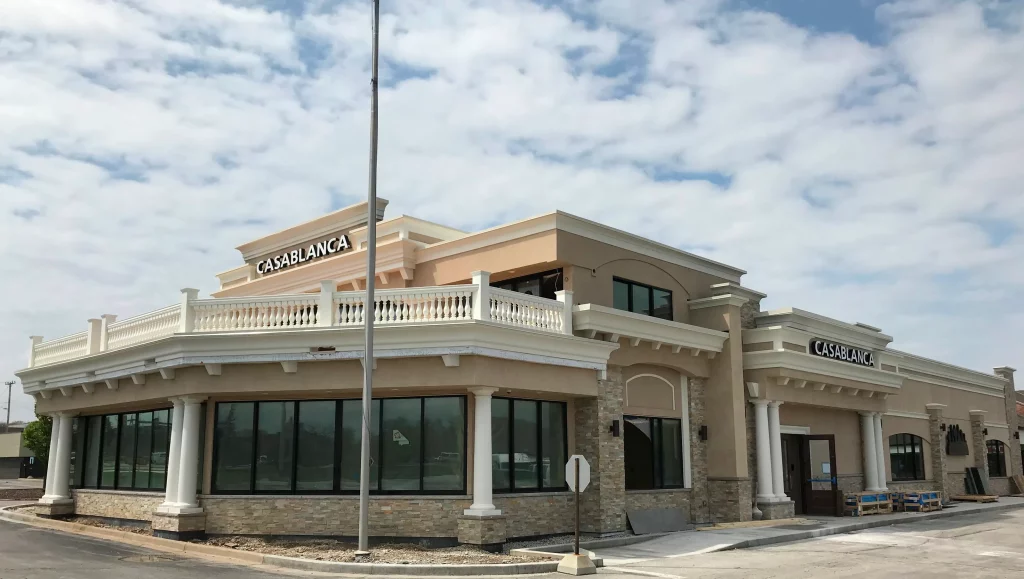 Hours:
Monday – Thursday: 4 PM – 11 PM

Friday – Saturday: 4 PM – 2 AM

Sunday: 4 PM – 11 PM
Grimaldi's Pizzeria offers more than their signature New York-style pizza; their bar menu is equally impressive. The wines, especially the reds, are selected carefully to pair with their famous coal-fired brick oven pizzas. 
They also have a list of craft beers for patrons looking for something more casual. The atmosphere in Grimaldi's is relaxed and inviting, just like an old-school New York pizzeria. Whether you're grabbing a quick bite or looking to sit down for a full meal, Grimaldi's ensures you have a drink in hand that perfectly complements your food.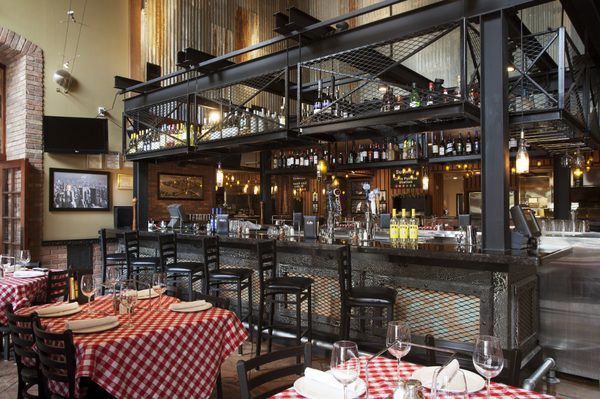 Hours:
Monday – Thursday: 11 AM – 9 PM

Friday – Saturday: 11 AM – 10 PM

Sunday: 11 AM – 9 PM
S Bar (Silverspot Cinema)
S Bar, located within Silverspot Cinema, offers a unique mix of a movie theater and a modern American bar. With a fully stocked bar, you can enjoy your favorite classic cocktails or sample one of their many craft beers while catching a movie. 
The bar area's sophisticated setting adds an element of luxury to your cinema experience. Whether you're watching a movie or not, S Bar provides a sleek and comfortable setting to enjoy a drink or two.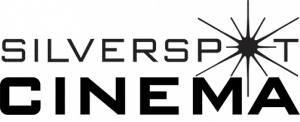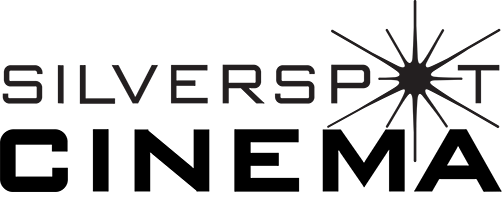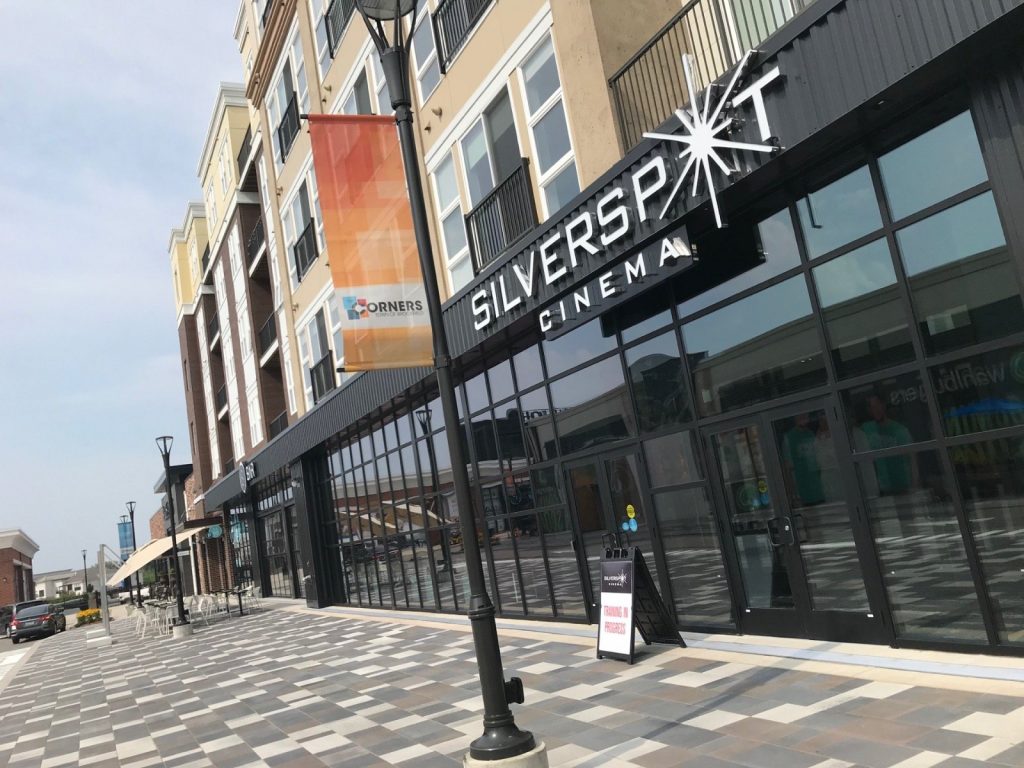 Hours:
Monday 3–9 pm
Tuesday 3–9 pm
Wednesday 3–9 pm
Thursday 3–9 pm
Friday 3–10 pm
Saturday 12–10 pm
Sunday 12–9 pm
Wahlburgers brings the star-studded glamor to your dining experience. The restaurant-bar, co-owned by celebrity Wahlberg brothers, presents an expansive bar menu featuring a variety of beers, wines, and fun, themed cocktails known as Wahlcoctions. 
The atmosphere is lively, and the bar area reflects the fun and casual approach to dining that the Wahlberg brothers intended. Whether you're stopping by for their famous burgers or to sample a Wahlcoction, Wahlburgers ensures you feel like a star.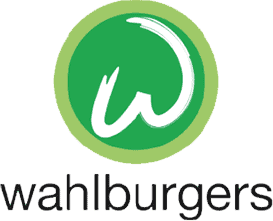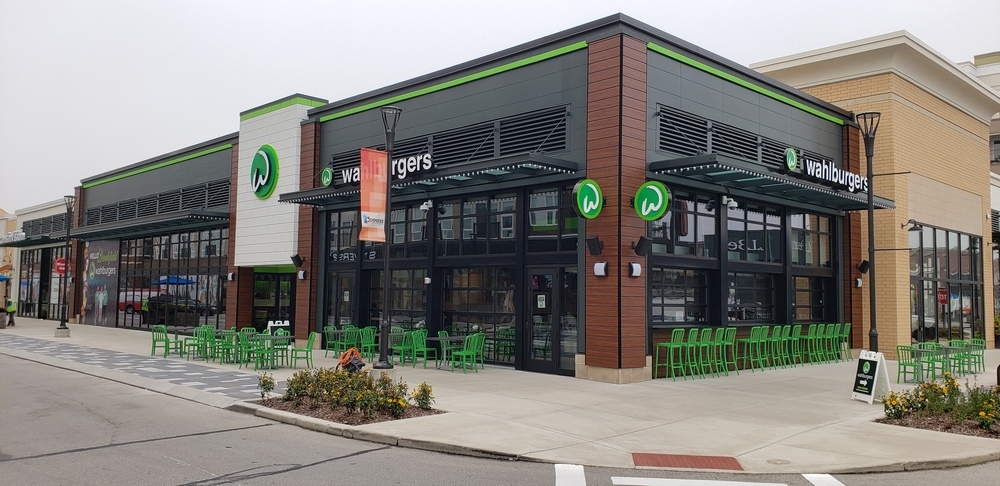 Hours:
Monday – Thursday: 11 AM – 9 PM

Friday – Saturday: 11 AM – 10 PM

Sunday: 11 AM – 9 PM
Each of the establishments we've explored today brings a unique flavor to Brookfield's thriving bar and restaurant scene, contributing to the spirited bar life that's a cornerstone of our town's charm. Whether you're looking for a family-friendly dining spot, a place to kick back with friends, or an evening of elevated cuisine, Brookfield's bar life offers a range of delectable options. So, what are you waiting for? Your Brookfield gastronomic adventure awaits!