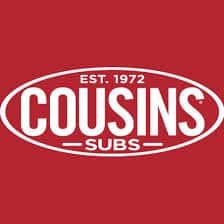 Address: 17900 W Bluemound Rd, Brookfield, WI 53045
Our story began in 1972 when two Cousins, Bill Specht and Jim Sheppard, set out to bring their favorite style of sub sandwich from the East Coast to their new hometown of Milwaukee, Wis. Staying true to our founders' legacy of Better Bread. Better Subs., we continue to Believe in Better — both in the quality of food we serve and in the communities we support.

The story of our restaurant begins in 1912, when my grandfather immigrated to the United States from Canton, China, bringing with them the traditions and recipes they grew up with across the ocean.
Today, we are proud to serve the classic recipes of our family business passed down through three generations and five different locations. Maintaining our family legacy and providing you with the highest quality food has always been and always will be our family mission, and we are proud to offer custom made-to-order options prepared with only the freshest ingredients and highest quality, low-fat meat products.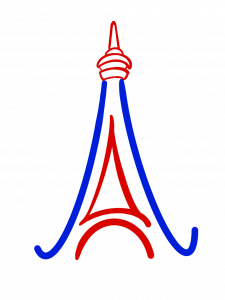 Address: 18900 W. Bluemound Road, Brookfield
Fresh Baked is a family owned business that strives to bring European Cafe, living to the downtown Oconomowoc & Brookfield communities. We use only the top ingredients available to us, to give you the very best Cafe experience we can. We have a unique menu that has staple items that are available everyday as well as new creations that change regularly. We use local farmer goods in our hand crafted soups and sandwiches.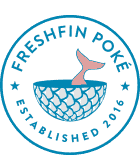 Address: 240 N Lord St, Brookfield, WI 53045
FreshFin Poké is proud to be a family and friend owned, Milwaukee based restaurant founded in January 2017!
Poké is the fastest growing dining option for eating a nutritious, filling, and flavorful meal. Traditionally, poké is a Hawaiian dish of raw fish topped with sea salt, sesame seeds, and onions. FreshFin Poké takes this Hawaiian cuisine a step further by mixing in hand-crafted, authentic sauces and a large variety of fresh toppings. Our Signature Bowls set us apart from other poké shops through our fusion of unique Asian ingredients that combine together for a one of a kind flavorful dining experience that is fast, healthy, customizable and affordable. If you are feeling creative, we have a Build Your Own Bowl (BYOB) option that allows you to explore all of our amazing combinations and flavors, over 1,000,000 combinations to choose from!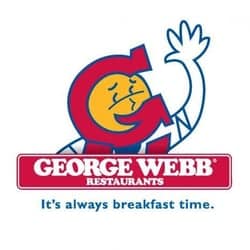 Address: 19555 W Bluemound Rd #5, Brookfield, WI 53045
We've been a part of Wisconsin forever. Well, okay. Just since 1948, but you have to admit that's a pretty good record.
George Webb Restaurants and Wisconsin naturally go together, like bacon and eggs or burgers and fries. Maybe it's thanks to the fresh, local products that you'll find on our menu. Or, maybe it's the outrageous baseball predictions (go Crew!) Or, it could be the friendly vibe at the front counter where everyone's a neighbor (except when the Packers lose, and everyone is grumbling. But at least we're all grumbling together).
You probably have your own reasons for thinking of Webb's as a Wisconsin tradition. Why not swing by your local Webb's and tell us about it over a hot cup of coffee and a good meal.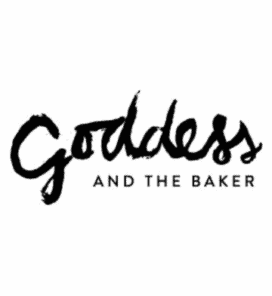 Address: 340 High St, Brookfield, WI 53045
The first Goddess and the Baker were opened in the spring of 2015 in the hip Wabash Corridor near Millennium Park. Just like our sister stores, Goddess and the Baker was a hit, and we have been growing ever since.
Goddess and the Baker is a fast-casual, fun cafe with locations in the heart of the Chicago and one location outside Milwaukee. We serve breakfast, sandwiches, salads, baked goods, and, of course, the best coffee around all day, every day. Our food is seriously good, our coffee is creative and delicious, and our culture is fun with a welcoming vibe. We are passionate about great food and service.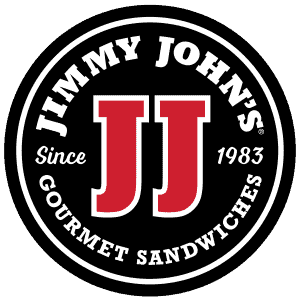 We slice our all-natural* meats and fresh veggies in-house every day. Our fresh-baked bread is made right here where you can see it, and our house-made tuna salad is fresh every day. The flavor of a ripe tomato, crisp shredded lettuce, combined with fresh-baked bread, fresh-sliced meat and real Hellmann's® mayo – that's when the magic happens. Made with love every single day since 1983. That's Jimmy Fresh!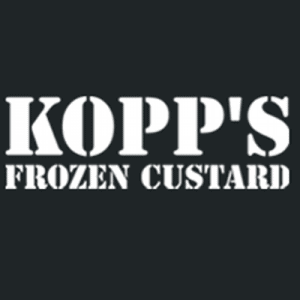 Address: 18880 W Bluemound Rd, Brookfield, WI 53045
Founded by Elsa Kopp in 1950, our restaurants continue to be heralded by local publications for their quality food.
The Kopp's Frozen Custard stand rose in popularity quickly during the 1950s and was soon seen as a Milwaukee staple.
By 1960 the Kopp's stand was successful enough that Elsa felt comfortable experimenting with more exotic frozen custard recipes.
Address: 18695 W Bluemound Rd, Brookfield, WI 53045
Our founding father Ray Kroc once said, "McDonald's is a people business". We operate with the belief that it's essential to be a part of the communities that we serve.

As the leading food-service provider in the United States, we serve a variety of wholesome options to more than 26 million customers every day. We are proud of our quality ingredients and famous items like World Famous Fries, the Big Mac, the Quarter Pounder, Chicken McNuggets, the Egg McMuffin and a range of delicious gourmet McCafé coffees and beverages. Nearly 90 percent of McDonald's 14,000 U.S. restaurants are independently owned and operated by local business men and women.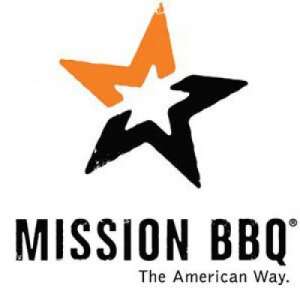 Address: 18340 W Bluemound Rd, Brookfield, WI 53045
MISSION BBQ opened its doors for business on September 11, 2011.
We believe there is nothing more American than BBQ. And nobody more American than the brave men and women who have sworn to protect and serve Our Communities and Our Country. We do what we do for the love of our soldiers, firefighters, police officers, first responders—all our loved ones in service.
Every day we strive to serve you authentic BBQ made from the freshest, most delectable ingredients, and serve it to you in a patriotic dining room filled with tributes to those who've made Our Country great, given to us by the people who earned them. Stop by at lunchtime, and you might catch us during our daily salute to the Stars and Stripes.
Address: 18190 W Bluemound Rd, Brookfield, WI 53045
Bringing people together to share joy has been our family's inspiration since opening the first Panda Express in 1983 in Glendale, California. As we continue to open restaurants from coast to coast and around the world, the bold flavors of Chinese cuisine inspire our cooking, while our extended family of guests and associates remains at the heart of what we do. Welcome to our family's Chinese Kitchen.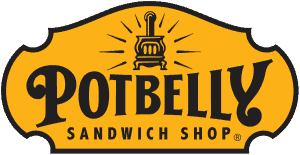 Address: 17800 W Bluemound Rd A-1, Brookfield, WI 53045
Fresh, Fast & Friendly. We don't use these words lightly.
Fresh starts every morning. Before a single sandwich is toasted or salad is crafted we're preparing fresh veggies, meats and cheese and sending a fresh batch of cookies through the oven– because we know fresh food makes you smile!
Your time is precious. Lunch time is "YOU" time, it's not standing-in-line time! At Potbelly we know that nobody gets a lunch "hour" anymore– that's why we get you through the line fast, so you can put the "YOU" back in lunch.
Friendly folks and the welcoming warmth of a potbelly stove are always here to greet you. Potbelly lets you leave the world behind. It's a friendly oasis and a comfy hangout. You can pull up a chair, enjoy the unique neighborhood décor and relax. Hang out, leave happy.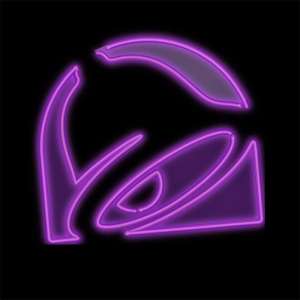 Address: 21195 US-18, Waukesha, WI 53186
Taco Bell Corp. is the nation's leading Mexican-inspired quick service restaurant brand. From breakfast to late night, Taco Bell serves made-to-order and customizable tacos and burritos, among other craveable choices, and is the first QSR restaurant to offer American Vegetarian Association (AVA)-certified menu items.
Taco Bell and its more than 350 franchise organizations proudly serve over 42 million customers each week through nearly 7,000 restaurants across the nation, as well as through its mobile, desktop and delivery ordering services. 
The brand encourages its fans to "Live Mas" and connects with them through sports, gaming and new music via its Feed The Beat® music program.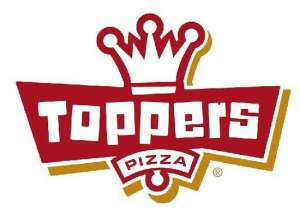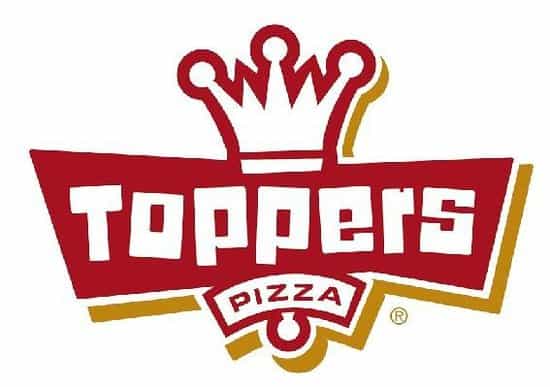 Address: 21461 E Moreland Blvd, Waukesha, WI 53186
In 1991, Toppers Pizza began its quest to become the best pizza company in the world by killing it on every detail of the customer experience. Headquartered in Whitewater, Wis., Toppers takes a unique approach to the crowded pizza segment by cooking up mouthwatering specialty pizzas that start with their fresh, made-from-scratch dough, smothered in real Wisconsin cheese and finished with outrageous toppings like pickles, oven-roasted tomatoes, mac 'n cheese and tater tots. Toppers' claim to fame comes in the form of Topperstix™, arguably the planet's most addictively delicious cheesy breadsticks. The Toppers empire encompasses 75+ restaurants across 16 states and, with its rapid expansion, is in the midst of Midwest and national domination.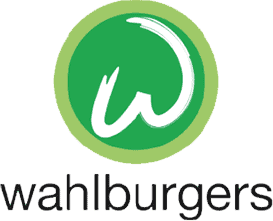 Address: 325 N Market St, Brookfield, WI 53045
OUR FAMILY We are a working class organization, rooted at our family's kitchen table where the only star is the food and the music is laughter and stories. OUR STORY We embrace loyalty, gratitude, excellence and community, sharing these values in our restaurants everyday. We like to have fun. We aim to make you smile. OUR BURGERS Our chef-inspired menu offers delicious burgers and so much more made with only fresh ground beef, high-quality ingredients and lots of love. There is no better feeling than sitting at the table together, sharing good food, a few laughs and lots of love. At Wahlburgers we share a bit of that feeling every day with every guest. Our hospitality comes from the heart. Join the Wahlburgers family. Stop in, sit down, and make memories with us.