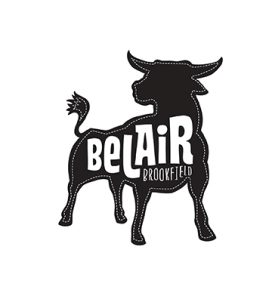 Address: 250 High St, Brookfield, WI 53045
Born and raised in Milwaukee, BelAir Cantina is a Wisconsin staple with a tremendous lineup of tacos, mouthwatering margaritas, and more. Chef Noe mixes traditional Mexican cooking with unique flavors and techniques for a menu that's deliciously different and full of fresh ingredients. The BelAir vibe is at once laid-back and full of energy—the perfect spot to gather. Inspired by authenticity, defined by innovation, BelAir brings warmth and sincerity for a dining experience like no other.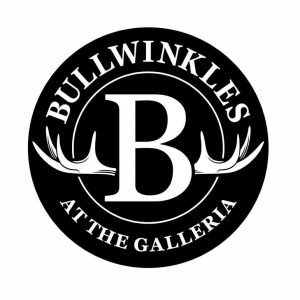 Address: 18900 W. Bluemound Road, Suite 100 Brookfield, WI 53045
Bullwinkles, a modern sports bar is designed to be a year-round destination for great sports watching. Whether it's baseball, football, March Madness, World Cup soccer, or Wimbledon, the bar's 50+ giant televisions and comfortable restaurant environment satisfy the needs of every kind of fan.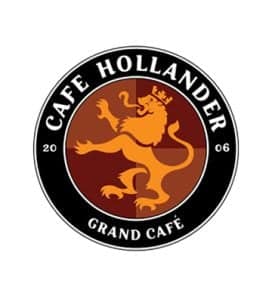 Address: 20150 Union St, Brookfield, WI 53045
Cafe Hollander is proud to be a grand café in the style of those found throughout the Low Countries, especially the "Benelux" region of Belgium, the Netherlands and Luxembourg. These European grand cafés are comfortable places where neighbors can meet over a cup of espresso, a snack, a meal, or a strong ale – day after day. From bicycles and biers, to mussels and frites in a paper cone, Café Hollander integrates some of our favorite elements of the Benelux region's rich culture, and none more prominently than our love for Belgian bier.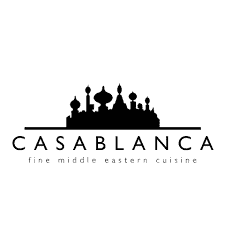 Address: 17800 W Bluemound Rd, Brookfield, WI 53045
Chef Jesse Musa, a native of Jerusalem, grew up around exotic spices and a passion for exquisite yet simple food. It was his desire to bring warm hospitality and delicious Middle Eastern food to Milwaukee.
Address: 20119 N Lord St # J-101, Brookfield, WI 53045
IN THE WORLD OF PIZZA…Grimaldi's is an institution. Our family business began with the opening of our first location under the Brooklyn Bridge in the borough's DUMBO neighborhood in 1990.
Our fresh ingredients, handmade mozzarella, and pizza sauce make us the most award-winning pizzeria in the U.S. Our 'secret recipe' dough is hand-tossed and made in house daily, while our open kitchen layout provides an entertaining experience with each visit. A premium bar with an extensive wine list perfectly completes any occasion.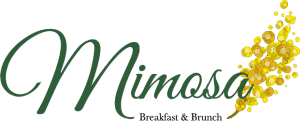 Address: 275 Regency Ct, Brookfield, WI 53045
Mimosa has been voted the best brunch spot in Milwaukee. We take your favorites and serve them with a twist. Our unique menu offers delightful flavor from breakfast classics to lunch options. Our cage free eggs are locally sourced, we proudly serve our Mimosa Blend Colectivo coffee and dice our potatoes daily. Don't forget to try our fresh squeezed juice and, of course, mimosas. You won't want to start your morning without us. 
Address: 18180 W Bluemound Rd, Brookfield, WI 53045
At Olive Garden, we know that life is better together and everyone is happiest when they're with family. From never ending servings of our freshly baked breadsticks and iconic garden salad, to our homemade soups and sauces, there's something for everyone to enjoy.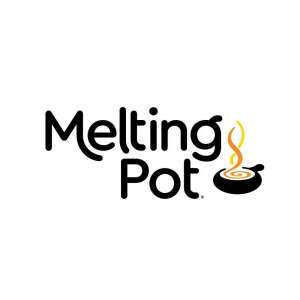 Address: 19850 W Bluemound Rd, Brookfield, WI 53045
Unforgettable evenings begin with a dip into The Melting Pot of Brookfield, located on W Bluemound Road right off I-94. Whether you're joining us to celebrate a special occasion or a "just because" dinner, we provide you with an interactive fondue experience in a relaxed atmosphere with private tables, attentive service, fine wines, and of course, delicious fondue. Your meal starts with a warm pot of cheese fondue, followed by crisp salads with house-made dressings and fresh meats and seafood with your choice of cooking styles and dipping sauces. Of course, the finale of the night is dessert—creamy chocolate fondue with a selection of decadent dippers to satisfy your sweet tooth.
Be sure to join us for one of our nightly specials Sunday through Thursday. From Ladies' Night Out to Endless Fondue, we always have something fun and unique happening at our Brookfield fondue restaurant.