Best Lunch Restaurants in
Brookfield Wisconsin
Brookfield, a charming town located just 20 minutes west of Milwaukee, is a popular tourist destination for those seeking a peaceful getaway without straying too far from the hustle and bustle of the city. Known for its picturesque parks, unique retail locations, and friendly community, Brookfield is a perfect destination for a relaxing retreat. One aspect of Brookfield that should not be overlooked is its diverse and delectable dining scene, especially when it comes to lunchtime.
In this blog post, we will explore some of the best lunch restaurants in Brookfield, Wisconsin. From cozy cafes to vibrant eateries, there's something to satisfy every palate in this delightful town. So whether you're a local or just visiting, be sure to check out these fantastic spots for a midday meal.
Located in the heart of Brookfield, Bullwinkles is a popular gathering spot for friends, families, and colleagues. With its casual yet stylish atmosphere, this restaurant offers a warm and inviting ambiance perfect for a leisurely lunch.
Bullwinkles is known for its delicious American cuisine, offering a variety of options that cater to different dietary preferences. For a classic lunch dish, try the Classic Burger ($15), topped with your choice of cheese, lettuce, tomato, and pickle. For a lighter option, the Chicken Cobb Salad ($16) is a crowd-pleaser, complete with mixed greens, tomato, cucumber, and a zesty balsamic vinaigrette. Vegetarians will love the Mac N Cheese ($14), Cavatappi pasta tossed in creamy 4 cheese sauce and topped with crispy breadcrumbs!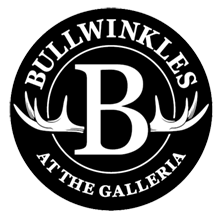 Cafe Hollander, a European-inspired cafe and restaurant, offers a unique dining experience in Brookfield. With its rustic, cozy interior and friendly staff, you'll feel right at home while enjoying a delicious lunch.
Known for its extensive menu, Cafe Hollander features a wide array of mouth-watering dishes that cater to various tastes and dietary needs. The Creamy Mushroom Soup ($6) is a must-try appetizer, made with rich Wisconsin cream and roasted mushrooms. For the main course, the Sconnie Burger ($16) is a popular choice, featuring a juicy beef patty, Wisconsin-aged cheddar, and bier cheese aioli. Vegetarians will appreciate the Balsamic Beet & Berry Salad ($14), packed with flavorful vegetables, quinoa, and a blackberry balsamic vinaigrette.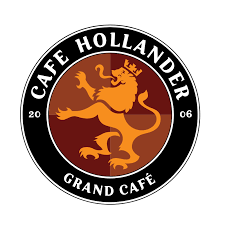 For those looking for a healthy and flavorful lunch option, FreshFin Poke is the place to be. This trendy restaurant features a bright and modern atmosphere, perfect for a quick and satisfying meal.
FreshFin Poke specializes in customizable poke bowls, allowing you to choose your base, protein, and toppings. Prices range from $9.95 for a small bowl to $12.95 for a large bowl, with additional charges for premium proteins and toppings. Vegetarian and gluten-free options are also available, ensuring that everyone can enjoy a delicious and nutritious lunch.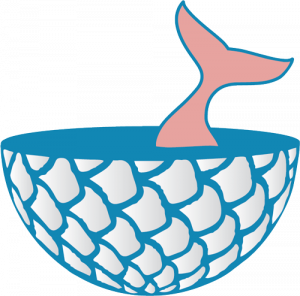 Here Chicky Chicky is a fun and lively restaurant specializing in mouth-watering chicken dishes. With its bright, colorful interior and friendly service, Here Chicky Chicky is the perfect spot to enjoy a casual lunch with friends or family.
The menu at Here Chicky Chicky offers a range of delicious chicken dishes, including sandwiches, salads, and plates. For a hearty lunch option, try the Classic Chicken Sandwich ($15), made with crispy chicken, house pickles, and a flavorful sauce. If you're in the mood for something lighter, the BLT Fried Chicken Salad ($15) is a great choice, featuring fried chicken, bacon, avocado, and a creamy dressing. Unfortunately, hence the name there aren't really any options for vegetarians here. So if you are looking for something to meet your dietary needs it may be best to go somewhere else.
Wahlburgers, a popular chain founded by the Wahlberg family, brings its delicious burgers and famous family hospitality to Brookfield. The restaurant boasts a modern, energetic atmosphere, making it an excellent choice for a fun and satisfying lunch.
The menu at Wahlburgers offers a variety of burgers, sandwiches, and salads to suit every taste. The Our Burger is a classic choice, featuring a beef patty, lettuce, tomato, and the signature Wahl sauce. For a more adventurous option, try the BBQ Bacon Burger, topped with bacon, white cheddar, and a tangy BBQ sauce. Vegetarians will appreciate the Impossible Burger, made with a plant-based patty and all the classic fixings.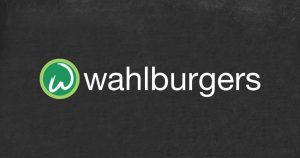 Don't let the name fool you – Oscar's Frozen Custard is more than just a dessert spot. This family-friendly establishment offers a delightful selection of lunch dishes, perfect for a casual and yummy meal.
The menu at Oscar's includes a variety of sandwiches, wraps, and salads, along with their famous frozen custard. The Oscar's Special Burger ($5) is a popular choice, featuring a juicy beef patty, pickle, and raw onion. For a lighter option, the Cajun Chicken Salad ($7) is packed with tender chicken, lettuce, tomato, and a zesty dressing.

Frequently Asked Questions
Most restaurants in Brookfield serve lunch between 11 am and 2 pm, although some may offer an extended lunch service.
Yes, all the restaurants mentioned in this blog post offer vegetarian options except for Here Chicky Chicky. Some also offer vegan choices or are willing to accommodate special dietary requests.
All of the restaurants featured in this blog post are family-friendly and welcome guests of all ages.
In conclusion, Brookfield, Wisconsin, offers a diverse and delectable array of lunch restaurants to suit every taste and budget. From cozy cafes like Cafe Hollander to trendy eateries like FreshFin Poke, there's something for everyone in this charming town. Whether you're a local looking for a new lunch spot or a visitor exploring the area, be sure to check out these fantastic establishments for a memorable midday meal.
So why wait? Head over to Brookfield, Wisconsin, and experience the delicious lunch options it has to offer. With so many fantastic choices, you're sure to find the perfect meal to satisfy your cravings and make your visit even more enjoyable. Bon appétit!