The Corners of Brookfield
The Corners of Brookfield Mall is a premier shopping and dining destination located in Brookfield, Wisconsin. With a variety of stores, restaurants, and entertainment options, it is the perfect place for a day out with friends and family. In this article, we will explore the best shops and dining options at The Corners of Brookfield Mall.
The Corners of Brookfield was built around the idea of a European city center. Each street has its own story and character. High Street is the main retail hub of the mall. Union, Market and Lord Streets all offer a small town feel with a mix of retail stores and dining options. Union Street has Sendiks and Arhaus. Von Maur, Here Chicky Chicky and FreshFin Poke are on Lord Street. The Corners is a mix of local and luxury, where everyone can feel welcome. Retailers include Anthropologie, Free People, Kendra Scott, Lululemon, Von Maur and much more.  
Stores at The Corners of Brookfield
The Corners of Brookfield Mall has a variety of stores that offer a unique shopping experience. Some of the best stores include:
Anthropologie is a unique, full-lifestyle shopping destination, with a mostly exclusive assortment of clothing, shoes, accessories, beauty, furniture, home décor, garden, bridal, and more. Their customers are creative people, who want to be and look like themselves. Anthropologies prides itself on offering unique options for those looking to prioritize self-expression. At The Corners of Brookfield, Anthropologie is located on High Street.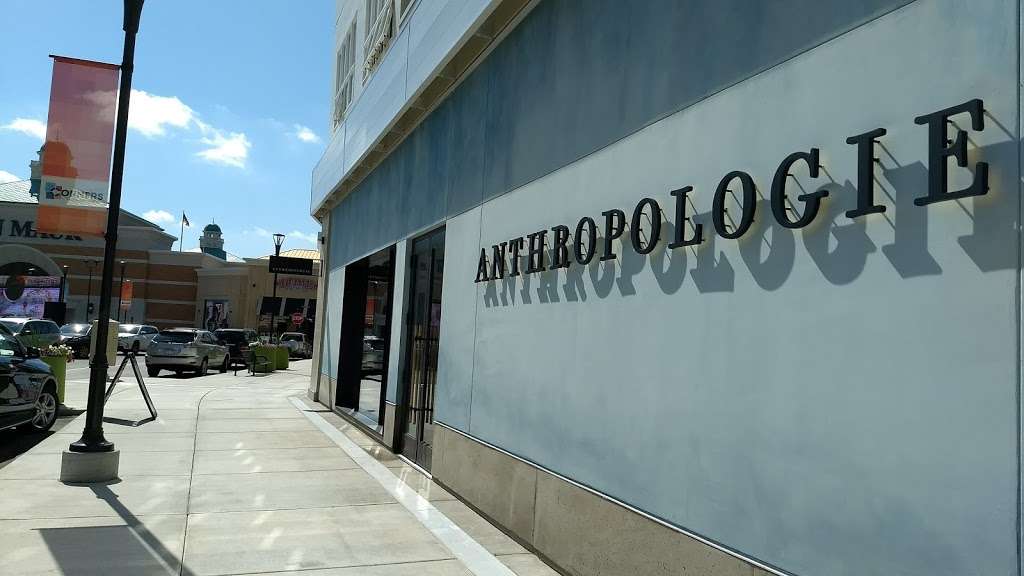 Free People is a clothing brand designed for the twenty-something woman. The brand gives off the image of femininity, courage, and spirit. They cater their clothing to women who want to showcase their intelligence, creativity, and individuality, while keeping great quality and affordability. They describe their ideal customer as, "A 26-year-old girl who likes to keep busy and push life to its limits, with traveling and hanging out and everything in between. Who loves Donovan as much as she loves The Dears, and can't resist petting any dog that passes her by on the street." You might be familiar with Free People's parent company, Urban Outfitters. Free People is located on Market Street at The Corners of Brookfield.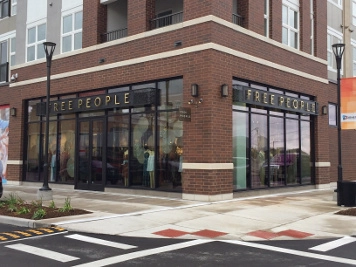 Kendra Scott is a boutique jewelry studio located on High Street at The Corners of Brookfield. Owner, Founder, and President, Kendra Scott actually grew up in Kenosha Wisconsin, so we are honored her first-to-Wisconsin store is located right here in the Town of Brookfield. Kendra Scott's products push the boundaries of design and innovation while staying true to their principles of color, shape, material, and value. They pride themselves on treating all their customers and employees like family as they are the heart and soul of the KS brand. Through the use of natural materials, including genuine stone and shell, they create quality, affordable luxury products that make fashion and its trends truly accessible.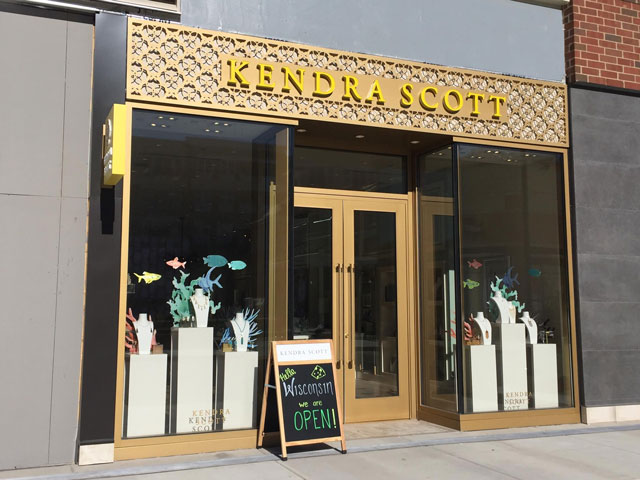 Lululemon is a high-end athletic clothing line. When first starting they were a yoga-focused chain featuring stylish athletic wear & accessories. Now they make clothing for any athlete, yogis, runner, marathoner, cyclist, etc. Helping everyone be well in every aspect of their lives – physically, mentally, and socially – is at the core of how they create their products and experiences. Through breakthrough fabrics, innovative construction techniques, and an unrestricted yet supportive fit, their apparel optimizes sensation and performance. Lululemon is located on High Street, across from Market Square.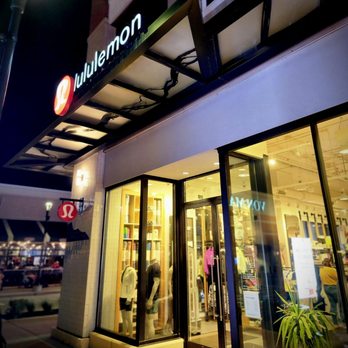 Von Maur is the Town of Brookfield's only department store. It is located on Lord Street at The Corners of Brookfield. At Von Maur you will find an upscale department store offering top name brands for men, women, and children. The strength of the Von Maur brand lies in their enjoyable and unique shopping experience. The backbone of this experience is the wide selection of brand-name merchandise, open and attractive store design, amenities that enhance the customer experience and their commitment to excellent customer service. Von Maur also offers free delivery and gift wrapping year round, making it the perfect place to fill those Christmas or birthday lists.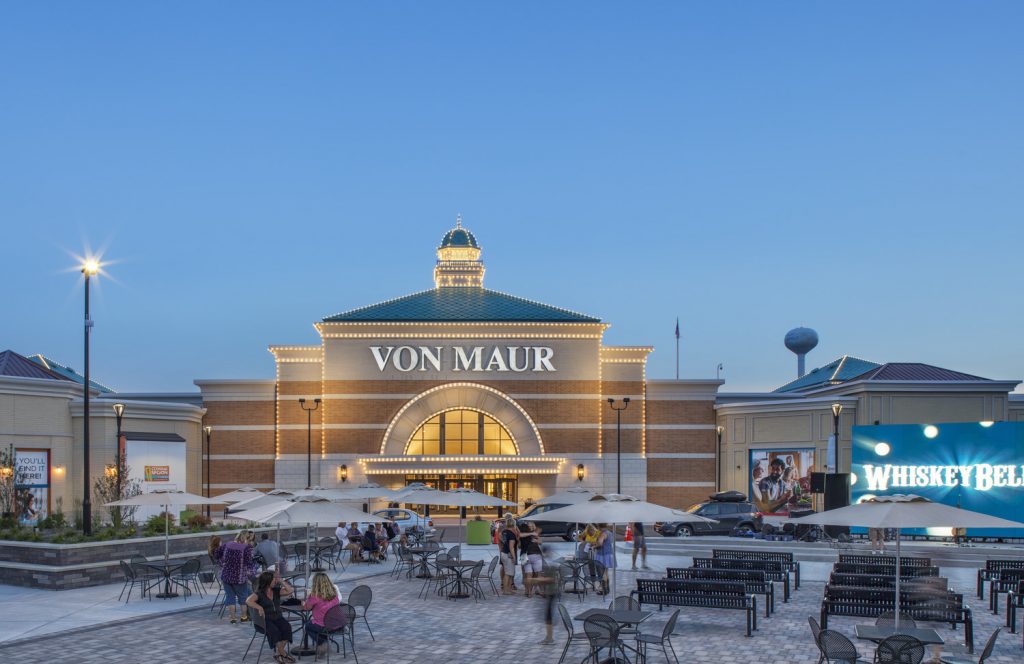 Restaurants at The Corners of Brookfield
The Corners of Brookfield Mall offers a variety of dining options that are sure to satisfy any craving. Some of the best restaurants include:
Born and raised in Milwaukee, BelAir Cantina is a Wisconsin staple with a tremendous lineup of tacos, mouthwatering margaritas, and more. Chef Noe mixes traditional Mexican cooking with unique flavors and techniques for a menu that's deliciously different and full of fresh ingredients. The BelAir vibe is at once laid-back and full of energy—the perfect spot to gather. Inspired by authenticity, defined by innovation, BelAir brings warmth and sincerity for a dining experience like no other. This Uniquely Wisconsin restaurant must be on your list when visiting the Town of Brookfield. We recommend their amazing chips and salsa, Zihuantanejo Shrimp tacos, Gringo burrito bowl and their taco salad. If you are feeling thirsty (and are 21 or older) we recommend getting their spicy kiwi mint margarita.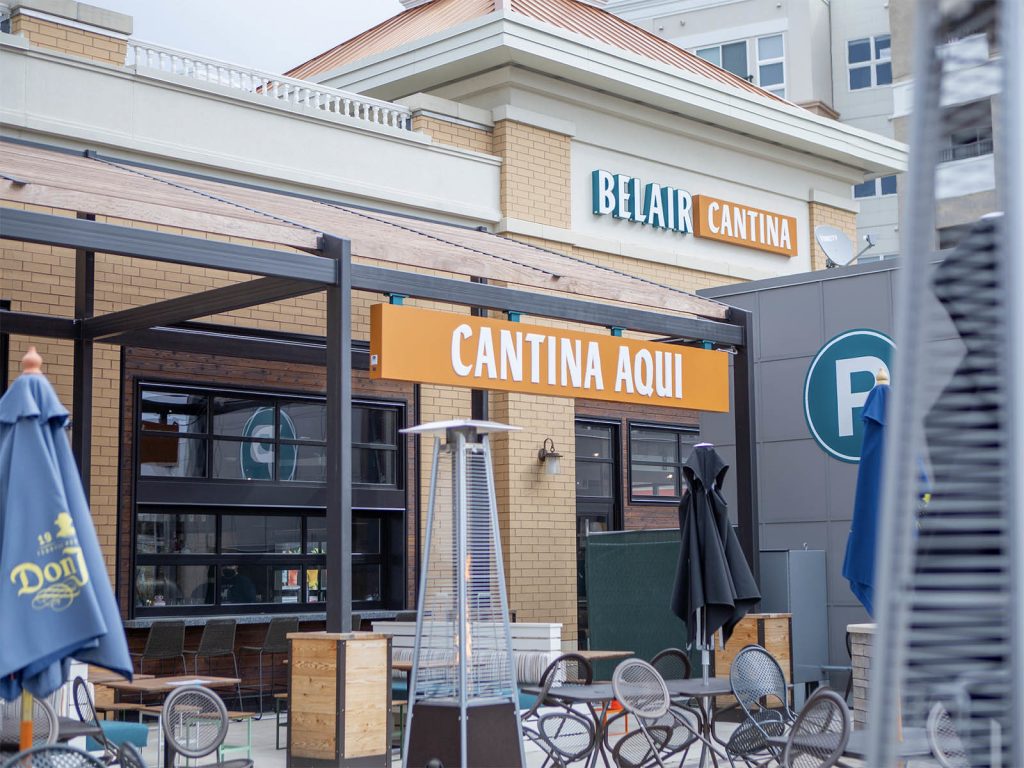 Café Hollander is one of our favorite restaurants in the Town of Brookfield. While we love eating here for brunch on the weekends, Café Hollander is open for lunch and dinner as well. The first Grand Café, in Milwaukee, came to fruition after many cycling excursions to the lowlands region of Europe. Inspired by the landmark Grand Cafés and their attachment to all things bicycling, Belgian biers, mussels, and frites (with heaps of aioli). Café Hollander integrates much of the area's rich culture and recognizes the significance, and necessity for, that well-acquainted "neighborhood place" to gather, dine, and drink time and time again. You won't go wrong ordering anything from their menu, but some of our favorites include Buckatabon cheese curds, soft pretzel bites, frites cones (with the basil aioli dip), the balsamic beet and berry salad, and their amazing Dutch quarter jambalaya.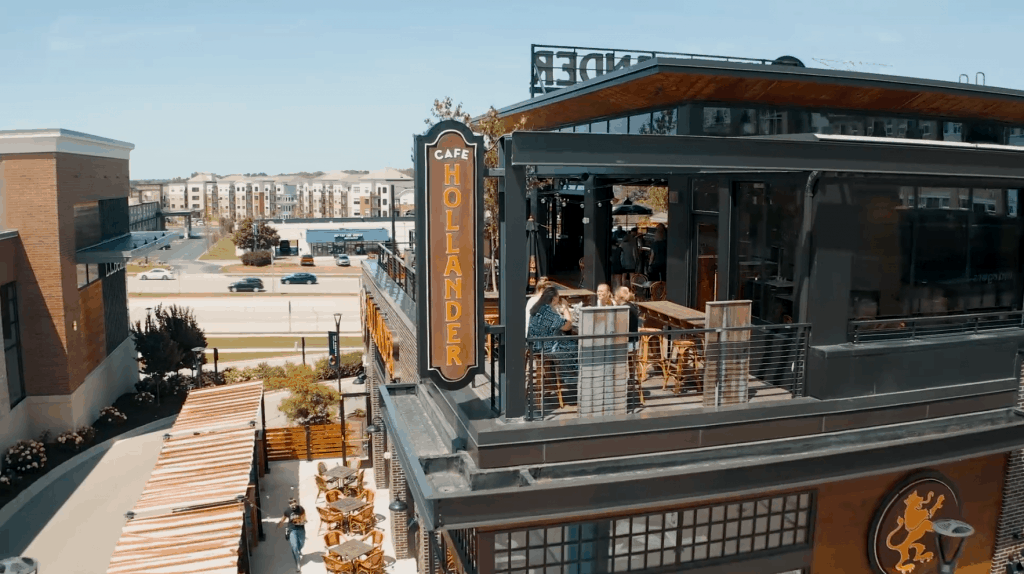 FreshFin Poké is located on Lord Street at The Corners of Brookfield. Poké is a native Hawaiian cuisine traditionally served with tuna or octopus. FreshFin's House-Crafted Bowls set us apart from any other food you've tasted. Not only do we offer high quality seafood, but a variety of other proteins such as sous-vide chicken, slow-cooked pork, and marinated tofu. Mix those with our scratch made sauces, fresh produce, and a variety of toppings, and the poké bowl options are literally endless. We love stopping over at FreshFin Poké for lunch and our recommendation will always be the mango tango bowl. We also suggest the cilantro chicken and rainbow bowl.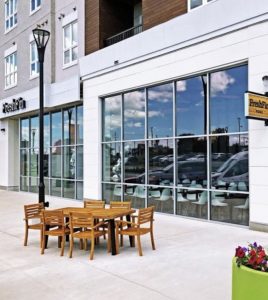 Here Chicky Chicky is the newest restaurant at The Corners of Brookfield and is located right next to FreshFin Poké on Lord Street. They describe themselves as, "We are your cool uncle from the '70s (the one with the T-top Camaro and the motorcycle). The chill vibes of AM radio, Kojak reruns, and stylish suits from the Sears catalog. Your glam aunt whose Class of '74 senior photo set the gold standard for feathered hair at the local disco. We are purveyors of fried chicken with a side of soul and a dash of glam." If you are looking for true, authentic southern chicken here in Wisconsin, you can't go wrong with Here Chicky Chicky. We recommend the honey buffalo fried chicken or the honey butter biscuit sandwich. Be sure to wash it all down with champagne from their champagne vending machine.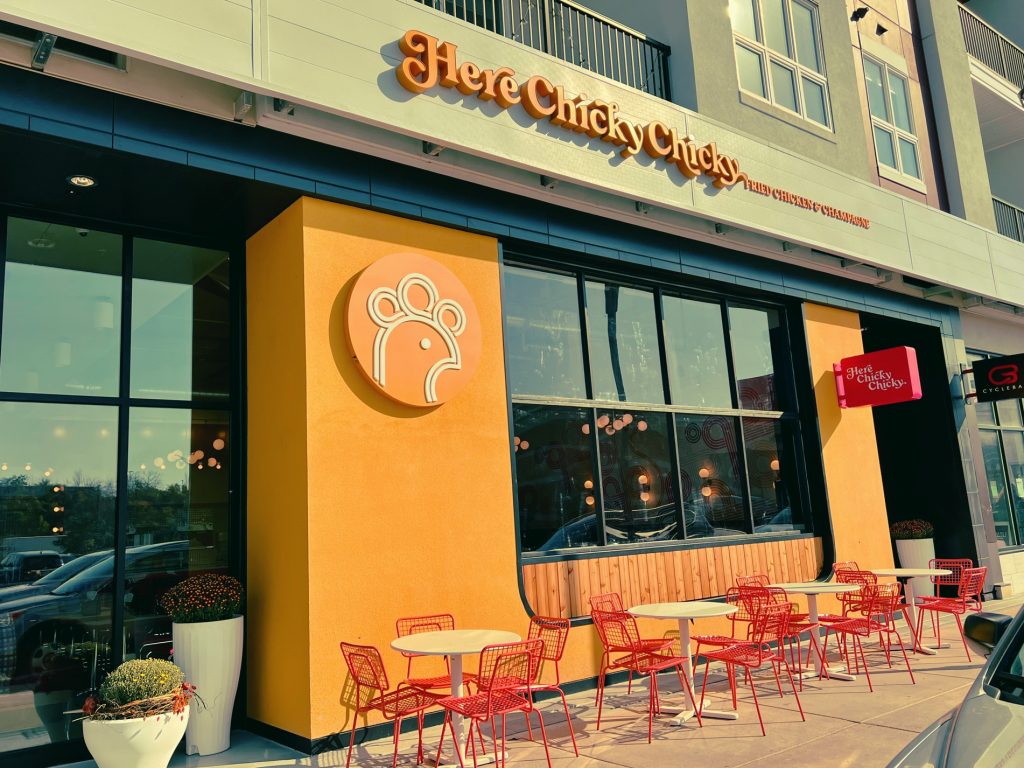 Entertainment in Corners of Brookfield
The Corners of Brookfield Mall offers a variety of entertainment options that are perfect for spending time with friends and family. Some of the best entertainment options include:
Silverspot Cinema is a high-end movie theater located on Market Street at The Corners of Brookfield. Showcasing 9 theaters and over 650 seats, Film Lovers will enjoy state-of-the-art Barco Laser Projection delivering the highest picture resolution and the brightest most vivid colors along with Dolby Cinema 7.1 Surround Sound, combining for an unparalleled movie-viewing experience. Silverspot Cinema at The Corners in Brookfield, provides an unrivaled movie-going experience, offering exquisite in-theater dining while watching all your favorite Hollywood blockbuster movies. Guests are pampered with amenities such as pre-reserved ticketing, oversized heated reclining leather seats, each with an individual large dining table perfect for enjoying a delectable chef-crafted menu featuring freshly prepared dishes, signature cocktails, craft beers, and wines.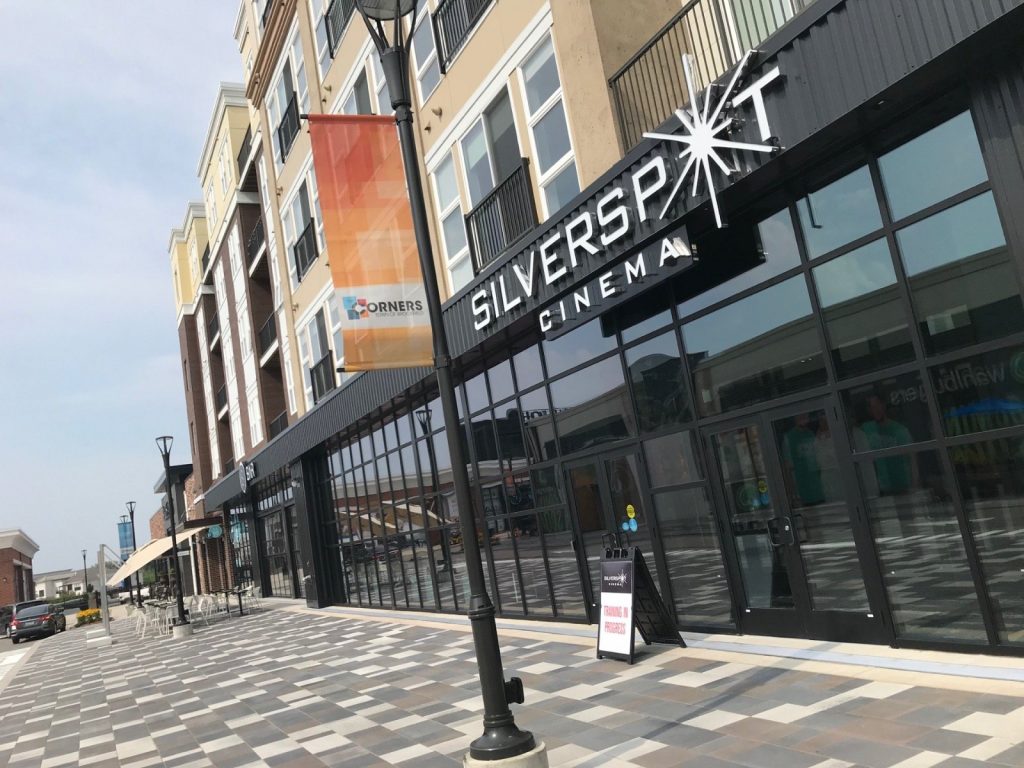 Improv Milwaukee, is the first comedy club located in the Town of Brookfield. For over half a century, Improv Comedy Clubs have remained the premier stages for live comedy in the United States. Over the decades, the talent who have graced their stages represent the Who's Who in American comedy, including Billy Crystal, Eddie Murphy, Jerry Seinfeld, Tim Allen, Jay Leno, Dane Cook, Ellen DeGeneres, Adam Sandler, and Dave Chappelle. When Milwaukee Improv opened in 2021, they brought the comedy to The Corners of Brookfield. Guests 21 years and older can enjoy live shows from local and national comedians.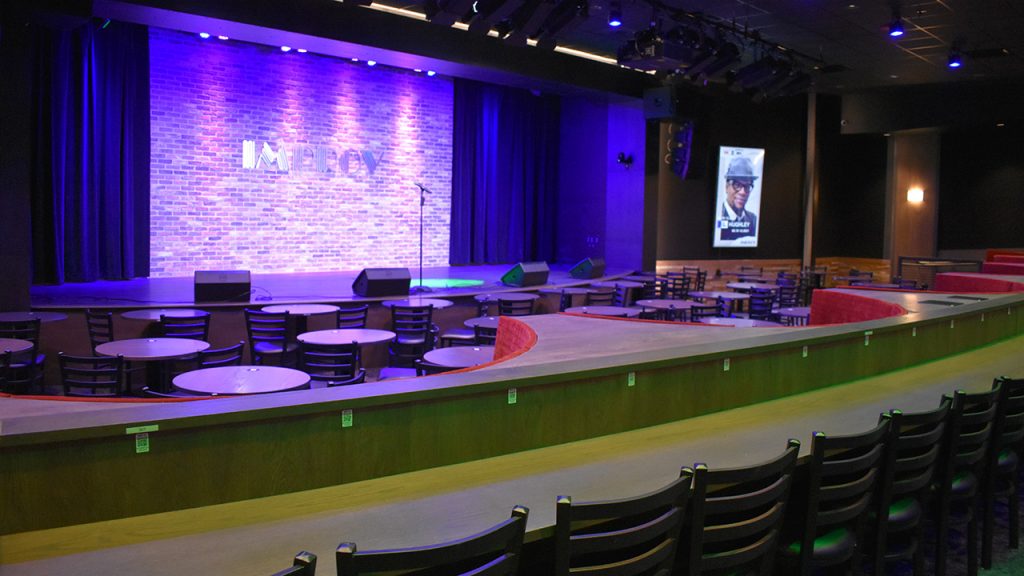 The Corners of Brookfield Mall offers various events throughout the year, including holiday events, charity events, and more. Discover Brookfield holds our Town Food Truck Festival at The Corners of Brookfield every year. We welcome over 25 food vendors, live music and kid friendly activities, the third Wednesday of each month, May – September. We also partner with The Corners of Brookfield to hold our Arts, Crafts & Drafts festival the second weekend in June. At that festival we welcome over 70 local and national artists to display their products. The Corners also holds a variety of car shows for the car enthusiasts. In the summer they hold a weekly beer garden in Market Square and on the first Tuesday of each month June – September, they have a family movie night. The first Saturday in December, The Corners of Brookfield, Discover Brookfield and The Town of Brookfield hold our Town Tree Lighting at The Corners. Complete with carolers, holiday crafts and the big man himself, Santa Claus. There is always an event happening at The Corners of Brookfield. 
Frequently Asked Questions
In conclusion, The Corners of Brookfield is truly the heart of the Town of Brookfield Wisconsin. If you are looking for some retail therapy we recommend stopping at Von Maur, Kendra Scott, Free People or any of the other retailers you can find here. While you're out and about we recommend getting some food at FreshFin Poké, Café Hollander, or Here Chicky Chicky. And if you are looking for something fun to do while in the Town of Brookfield, stop at Silverspot Cinema for a movie or Milwaukee Improv for a show. We'll see you out there!