The Best Pizza in Brookfield!
There is something ethereal about the aroma of a perfectly cooked pizza; a symphony of melting cheese, fragrant herbs, and divine toppings. Its allure knows no boundaries. Its universal appeal is unmatched. Enter the Town of Brookfield, Wisconsin, a place that's more than just a town; it's a haven for food lovers with an outstanding line-up of pizza restaurants that'll make you swoon.
Brookfield's Foodie Paradise
Welcome to the Town of Brookfield, where every bite tells a story. Our vibrant culinary scene thrives on diversity and high-quality experiences, attracting food enthusiasts from far and wide. One dish, in particular, stands out – Pizza! A staple in the local food culture, Brookfield's pizzerias are dedicated to crafting exceptional pies that leave a lasting impression on your taste buds.
Best Pizza Restaurants in Brookfield Wisconsin
When it comes to the art of making perfect pizza, few do it better than Grimaldi's. This pizza sanctuary is renowned for its coal-fired brick oven pizzas that tantalize your taste buds with every bite. It's the Old World technique and meticulously sourced ingredients that make every pizza from Grimaldi's an absolute masterpiece.
The pie? Authentic New York-style thin crust. The dough, prepared daily, is hand-tossed to create the perfect base, sturdy enough to support a medley of toppings yet yielding that oh-so-satisfying crunch when bitten into. The coal-fired brick ovens, reaching infernal temperatures, produce a unique flavor profile that gas or wood simply cannot replicate, rendering the crust with a smoky complexity.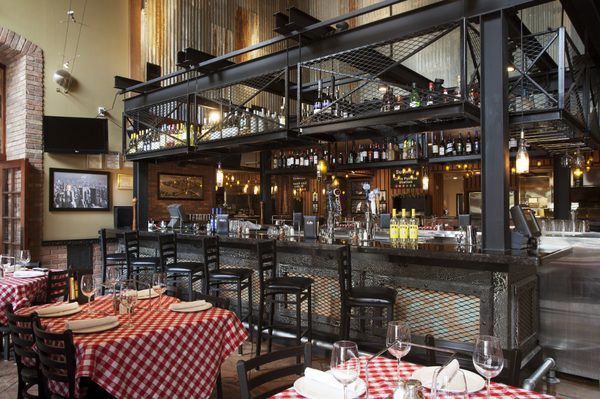 And let's talk about those toppings. Premium ingredients like their signature mozzarella cheese, fresh vegetables, and perfectly seasoned meats adorn every pizza. Grimaldi's classic flavors are a homage to its New York roots, with offerings such as the Brooklyn Bridge, featuring creamy ricotta and Italian sausage, or the traditional Margherita, a harmony of mozzarella, basil, and tomatoes.
But it's not just the pizza that makes Grimaldi's special. The restaurant is also known for its warm, inviting ambiance. Stepping into their Brookfield location is like taking a walk down the charming streets of Brooklyn. With its vintage black-and-white photographs and exposed brick walls, the atmosphere at Grimaldi's is reminiscent of a classic New York pizzeria.
Moreover, their dedicated staff exemplify hospitality. Whether you're a first-time visitor unsure of what to order or a regular customer with your go-to favorites, the team at Grimaldi's ensures your experience is nothing short of exceptional. They are always ready to guide you through the menu, answer your queries, and suggest pairings from their impressive wine list.
Grimaldi's also understands that excellent pizza should be accessible to all. Therefore, they offer gluten-free crust and a variety of vegetarian toppings. They are committed to making sure that everyone can enjoy a slice of their heavenly pizza.
Grimaldi's Brookfield location is more than a pizzeria; it's a platform that celebrates the time-honored tradition of pizza-making. It's a must-visit destination for pizza enthusiasts and anyone looking for a delicious, authentic slice of New York-style pizza right here in the Town of  Brookfield, Wisconsin. With every bite, Grimaldi's affirms its commitment to quality, authenticity, and delivering a memorable dining experience. Indulging in a Grimaldi's pizza is not just a meal, it's an experience – a journey through the rich tapestry of traditional pizza-making.
Bullwinkles is much more than a pizzeria; it's a testament to the notion that great food brings people together. Known for its mouthwatering pizzas and a casual, inviting atmosphere, Bullwinkles has long been a staple in Brookfield's culinary landscape.
Bullwinkles is a place where passion meets the dough, the results of which are nothing short of spectacular. Each pizza is carefully handcrafted, with a choice of crust that's baked to perfection – crispy on the outside, soft and airy on the inside. But what truly sets Bullwinkles' pizzas apart is their innovative approach to toppings.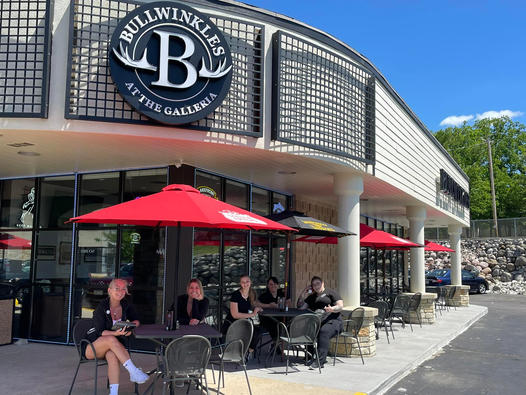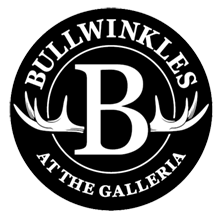 They offer a diverse selection of pizza options, from classic combinations to unique specialty creations that are as inventive as they are delicious. Love the classic Margherita? They have you covered. In the mood for something exotic? Try the Cajun Chicken Pizza, a vibrant medley of spicy chicken, fresh veggies, and a blend of special cheeses. Vegetarian? Their Veggie Supreme, loaded with a garden's worth of fresh produce, is a celebration of all things green and delicious.
The secret to Bullwinkles' successful pies lies in their ingredients. They believe that a great pizza begins with great ingredients. And this is why they source the freshest possible ingredients and make their sauces from scratch, every day.
But the Bullwinkles experience extends beyond their scrumptious pizzas. The restaurant sports a casual, family-friendly environment, perfect for a laid-back meal with loved ones. Their well-trained, friendly staff make you feel right at home, always ready to recommend the best pies based on your preferences.
You'll find the walls adorned with local sports memorabilia and classic artworks, creating an atmosphere that is comforting and familiar. It's the kind of place where you can sit back, relax, enjoy a good conversation, and of course, a fabulous pizza.
On warm evenings, their outdoor seating offers a delightful dining experience, where you can enjoy your pizza under the open sky.
Bullwinkles is also aware of varying dietary needs and hence, offers a variety of gluten-free and vegan pizza options. They want to ensure that no matter your dietary restrictions, you can enjoy a slice of their heavenly pizza.
All in all, Bullwinkles is more than just a place to eat; it's a place to make memories. With its mouthwatering pizzas, warm ambiance, and dedication to superior service, Bullwinkles truly embodies the spirit of Brookfield – welcoming, diverse, and absolutely delicious! It's a pizzeria that is definitely worth the visit when you're in Brookfield. So, why wait? Come in, grab a slice, and be a part of the Bullwinkles family.
S Bar (Silverspot Cinema)
S Bar, nestled within the elegant Silverspot Cinema, is a hidden gem that combines two of life's great pleasures – movies and pizza. This special establishment is not just a pizzeria, it's a sensory experience that transcends the traditional notion of 'dinner and a movie'.
Pizza at S Bar is not just a pre-show snack, it's a gastronomic spectacle unto itself. Crafted with love and fired to perfection in a wood-fired oven, these pizzas rival the blockbuster hits screened in the cinema halls.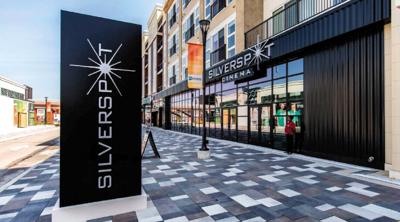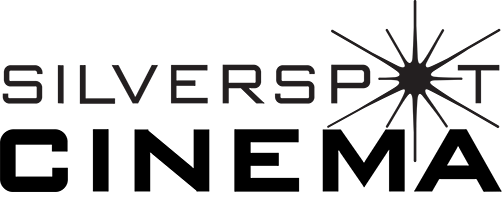 S Bar takes pride in their artisanal pizzas, which boast a delicate balance of crispiness and chewiness, smoky undertones from the wood-fired oven, and a perfect char that adds a rustic touch. The dough, prepared with care and left to rise to the perfect point, forms the base for a variety of creative toppings that go well beyond the standard fare.
The menu showcases pizzas that incorporate high-quality ingredients, with innovative combinations designed to excite the palate. Try the Prosciutto Arugula pizza, a perfect harmony of salty prosciutto, peppery arugula, and creamy mozzarella. Or indulge in their BBQ Chicken pizza, featuring tangy barbecue sauce, tender chicken, and a generous layer of cheese.
The unique setting of S Bar within Silverspot Cinema makes it an ideal spot for moviegoers and pizza lovers alike. Whether you're there for a romantic date night or a family outing, a gourmet pizza from S Bar is the perfect accompaniment to your cinematic experience.
The ambiance at S Bar is a blend of sleek modern decor with a touch of movie magic. Dim lighting, comfortable seating, and a bustling open kitchen create an atmosphere that's both intimate and exciting. It's the kind of place where each visit feels like a special occasion.
And for those with special dietary needs, S Bar offers gluten-free and vegetarian pizza options, ensuring that everyone can enjoy their delicious creations.
All these elements come together to make S Bar a unique gem in the Town of Brookfield's culinary scene. Where else can you enjoy an artisanal pizza while watching the latest blockbuster or arthouse flick? S Bar transcends the conventional dining experience, offering a blend of culinary and cinematic delight that leaves you wanting more.
So next time you're planning a movie night, remember – S Bar is not just a pizzeria, it's an experience. A place where great food meets great cinema, where every bite is as thrilling as every frame. And trust us when we say, this is one double feature you won't want to miss!
Prepare yourself for a pizza experience that's designed to cater to the whims and fancies of every pizza lover out there. Toppers Pizza, a popular pizza chain, has made a name for itself in Brookfield, Wisconsin, with its innovative menu and relentless commitment to delivering bold flavors.
The star of the show at Toppers Pizza is, without a doubt, their array of specialty pizzas. These aren't your standard pizza fare; they are explosions of flavor and texture that elevate the humble pizza to a new culinary level.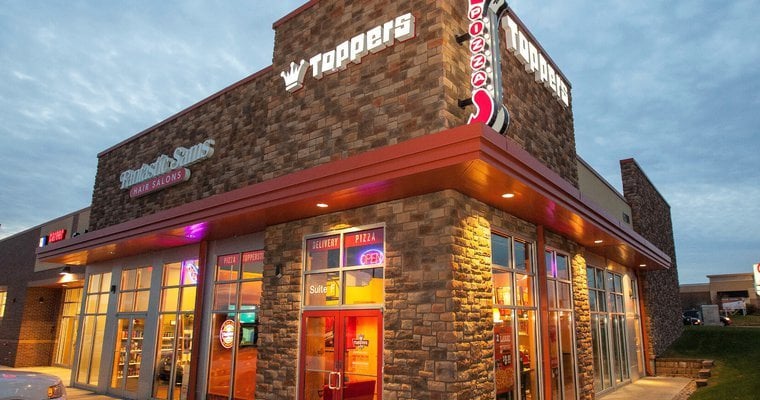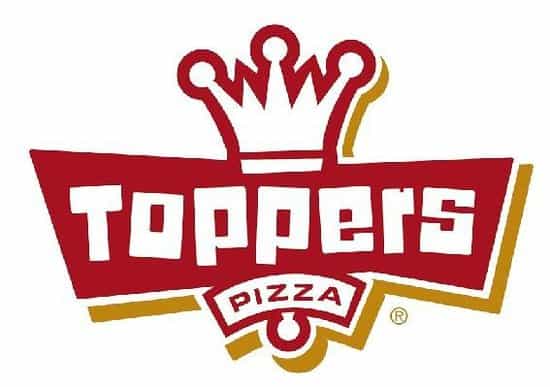 Take, for example, their Buffalo Chicken Topper, which combines tender chicken, mozzarella, a blue cheese drizzle, and a hit of buffalo ranch sauce to create a pizza that's delightfully tangy, spicy, and creamy all at once. Or their Mac 'N Cheese Pizza, where a golden, cheesy layer of macaroni takes center stage on the pizza, providing a comfort food experience like no other.
Toppers Pizza understands that pizza cravings can hit at any time and hence, they have earned a reputation for catering to late-night cravings. Their fast delivery service ensures that a delicious, hot pizza is just a phone call away, no matter the time.
But the Toppers experience doesn't just stop at great pizzas. They also offer a wide array of customizable options, enabling customers to create their own perfect pizza. You can choose from a selection of fresh toppings, cheeses, and sauces to make a pizza that is truly yours.
For those with dietary preferences or restrictions, fear not! Toppers offers gluten-free crusts and a good variety of vegetarian toppings, ensuring that everyone can enjoy their delicious pizzas.
The staff at Toppers Pizza is another reason why this pizzeria shines. Always welcoming, always friendly, they make sure that every customer's experience is an enjoyable one. From helping you choose the perfect pizza to ensuring that your order arrives on time, the Toppers team goes above and beyond to provide excellent service.
In a nutshell, Toppers Pizza in the Town of Brookfield is not just a place to grab a slice; it's a place to explore the endless possibilities of pizza. Whether you're a traditional pepperoni lover, a veggie enthusiast, or someone who enjoys bold, innovative flavors, Toppers Pizza has something for you. So why wait? Get ready to embark on a pizza adventure that promises to be as exciting as it is delicious!
Frequently Asked Questions
In summary, the vibrant pizza scene in the Town of Brookfield, Wisconsin is more than just food – it's a way of life. With Grimaldi's, Bullwinkles, S Bar, and Toppers Pizza leading the charge, every pizza lover is spoilt for choice. So, why wait? Embark on this pizza discovery, savor the heavenly flavors, and let every bite transport you to an unforgettable culinary journey!