Arts, Crafts & Drafts
June 11, 2022 @ 10:00 am

-

June 12, 2022 @ 5:00 pm

Free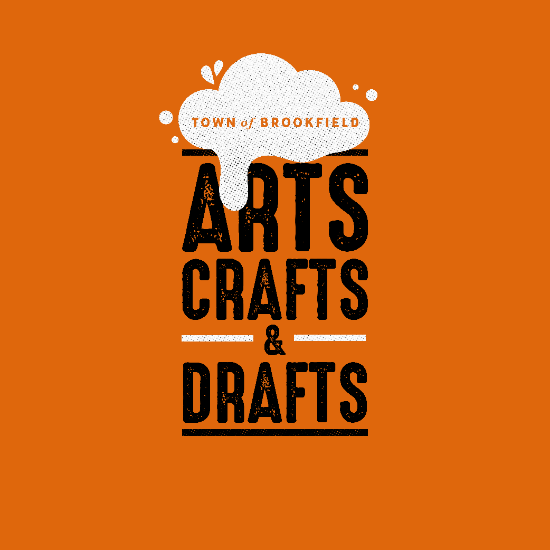 Save the Date for the Town of Brookfield Art Festival – Arts, Crafts & Drafts!
Discover Brookfield and The Corners of Brookfield announced the town's first-ever art festival, "Arts, Crafts & Drafts". This festival is debuting in partnership with Amdur Productions on Saturday, June 11 and Sunday, June 12.
The festival will highlight around 75 local artists. Makers and artisans will showcase and sell clothes, candles, home décor, jewelry, works of art and more. Artists and crafters alike can sign up to showcase their masterpieces by registering for booth space here by Feb. 1.
"We're thrilled to be bringing this family-friendly event to the town center this summer," said Chelsea Roessler, director of marketing and events at The Corners of Brookfield. "We can't wait to celebrate the talents of our local makers and we encourage anyone who is interested to sign up now while booths are still available."
The Festival will be open 10 a.m. to 5 p.m. on June 11 and 11 a.m. to 5 p.m. on June 12. Attendees can also enjoy live music, food and beverage vendors. We will be highlighting and featuring local craft breweries! Families are welcome as we will have a kids craft station to make a father's day gift for dad. Pets are welcome too!
"There is so much talent in the Town of Brookfield and beyond. We can't wait to see the local artists' and makers' masterpieces. This is sure to be a fantastic weekend with art, music and local treats," said Anna Antoine, Tourism Director at Discover Brookfield, the presenting sponsor of Arts, Crafts & Drafts.
Whether you are looking for a new piece of art work to hang in your living room or a fine piece of jewelry for that special someone, you'll be sure to find it here. Not interested in the art? Don't worry, we'll have live music, food vendors and local craft beer available.
Dates & Times
Saturday, June 11th 10a-5p
Sunday, June 12th 11a-5p
Thank you to our Sponsors!

Interested in sponsoring? Please reach out to Anna Antoine at anna@discoverbrookfield.com.